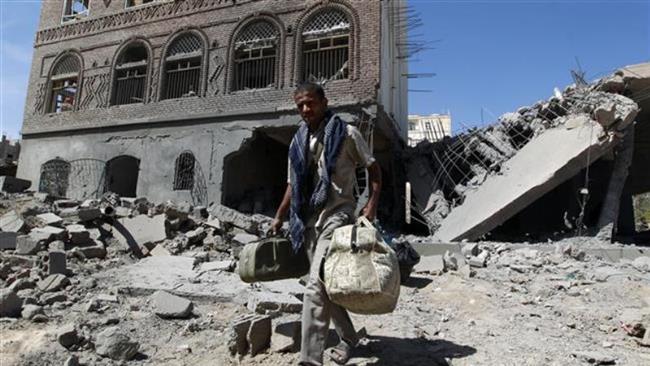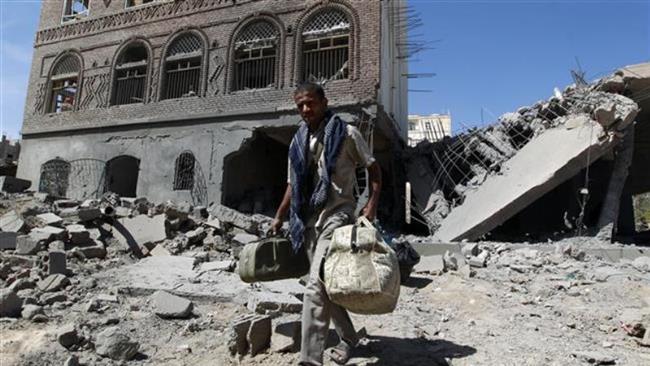 At least four civilians, including a child, have been killed and seven others wounded in Saudi airstrikes on Yemen's southwestern province of Dhamar.
The incident happened on Wednesday when a Saudi fighter jet targeted a house in the Hada district of Dhamar.
Saudi bombers also pounded a school in the Hidan district of Yemen's northwestern province of Sa'ada. There were no immediate reports of possible casualties.
In another incident, a car bomb explosion injured a number of civilians in the southwestern province of Dhale. Separately, in the Qatn district of Yemen's Hadhramaut Province, a booby trap blast killed a Yemeni soldier and wounded another.
Yemenis' retaliatory attacks
Fighters from Yemen's Houthi Ansarullah movement and the allied army units foiled an attack by Saudi-backed militiamen loyal to fugitive former Yemeni president, Abd Rabbuh Mansour Hadi, in Yemen's Jawf Province on Wednesday. At least 20 militants were killed and eight of their armored vehicles were destroyed during the operation.
Ansarullah fighters also killed a number of Saudi-backed militiamen in the southwestern Yemeni province of Ta'izz and launched missile attacks on the al-Sadis military camp in Saudi Arabia's Najran Province.
Another retaliatory mortar attack on al-Taval Province in southern Saudi Arabia killed two people and injured five others.
Yemen has been under military attacks by Saudi Arabia since late March. The Saudi strikes were launched with the supposed aim of undermining Ansarullah and bringing Hadi back to power.
More than 7,500 people have been killed and over 14,000 others injured since the Saudi strikes began. The Saudi war has also taken a heavy toll on impoverished Yemen's facilities and infrastructure.