Syria
Real Friends of Syria Conference due to begin in Tehran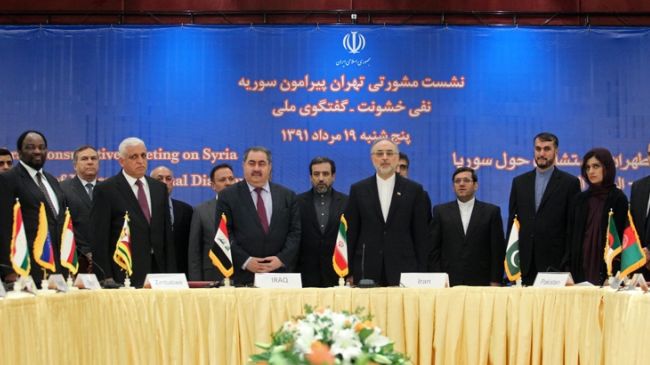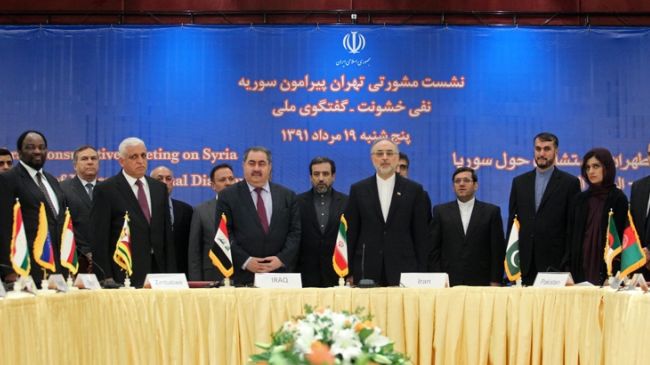 The Friends of Syria Conference is due to begin shortly in the Iranian capital, Tehran, with the participation of representatives from 40 countries.
The event, which is to be held on Wednesday under the banner of "Political Solution, Regional Stability," seeks to find a political solution to the crisis in Syria.
Officials from 40 countries as well as heads of regional and international organizations are expected to attend the conference.
According to reports, Iraqi Foreign Minister Hoshyar Zebari, Algerian Foreign Minister Mourad Medelci, Oman's Deputy Foreign Minister Youssef Al-Harthi, Former Lebanese President Emile Lahoud and Minister for Defense and National Service of Tanzania Shamsi Vuai Nahodha are among the officials attending the event.
Iran has already held two other meetings on the crisis in the Arab country.
The Islamic Republic has repeatedly expressed its opposition to any foreign intervention in Syria's internal affairs, stressing that inclusive dialog and national reconciliation as well as free elections are the keys to resolving the unrest in the Arab country.
The unrest in Syria erupted over two years ago and many people, including large numbers of Syrian soldiers and security personnel, have been killed in the violence.
The meeting in Tehran comes as Russia and the United States have also agreed to convene an international conference on Syria in Geneva. However, no date has been set for the meeting yet.
On Tuesday, Russian Foreign Minister Sergei Lavrov reiterated the necessity of Iran's presence in the forthcoming Geneva conference, saying, "The issue of Iran is key for us. Iran, without question, is one of the most important nations."