Iran
'Realism key to uprooting Middle East terrorism'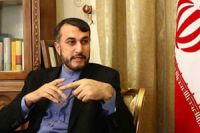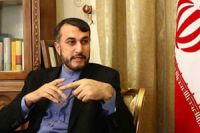 A senior Iranian Foreign Ministry official says terrorism can be uprooted in the Middle East only through a realistic approach.
According to Press TV, Deputy Foreign Minister for Arab and African Affairs Hossein Amir-Abdollahian said in a meeting with Ina Marčiulionytė, a top Lithuanian Foreign Ministry official, on Saturday "The issues and developments in the region should be dealt with realistically, and terrorism cannot be uprooted if realities of the region are not taken into consideration."
He warned against "arbitrary acts" outside the framework of the international law in the fight against terrorism, saying such measures would be "costly" for both the Middle East and the entire world community.
Amir-Abdollahian also noted that Iran is "not optimistic" about the future of the so-called US-led coalition meant for fighting the ISIL terrorists.
In the meeting, the Lithuanian official also highlighted Iran's active and instrumental role in the Middle East and called for consultations between Tehran and Vilnius on regional developments.