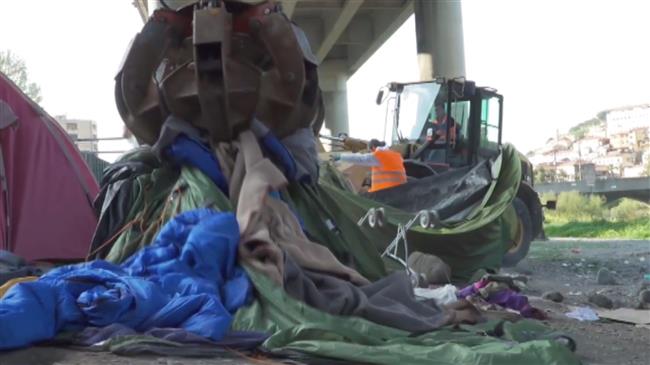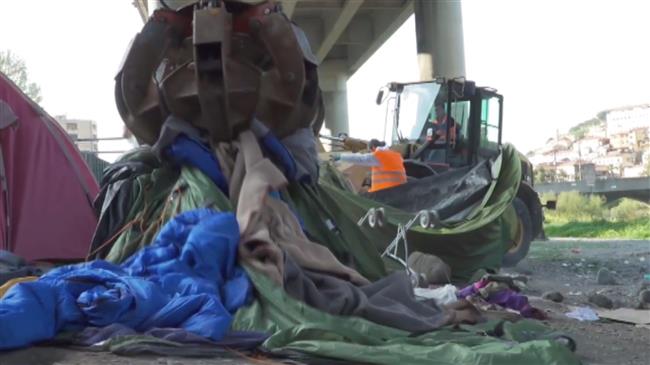 A makeshift refugee camp under a bridge in the border town of Ventimiglia was dismantled by the authorities on Wednesday, resulting in eviction of its residents.
Dozens of workers were deployed on site with heavy machinery, removing shanties and tents along with refugees' belongings.
A few police units were also dispatched on the scene to ensure the operation was carried out unobstructed.
Around 700 migrants have reportedly been stranded at the Italian-French border since December 2017, according to Italian media.
(Source: Ruptly)