Bahrain
Regime forces in Bahrain raid opposition al-Wefaq headquarters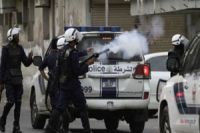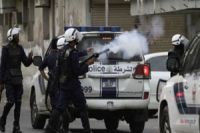 Saudi-backed regime forces have raided the headquarters of the Bahrain's main opposition party, al-Wefaq, in the capital Manama.
According to Press TV, on Wednesday, the regime forces attacked the building located in Manama's Gufool area at 1:35 p.m. local time (1035 GMT).
This came after al-Wefaq National Islamic Society said it is going to continue its boycott of a national dialogue over the Al Khalifa regime's unending crackdown on dissents.
In a statement issued on Sunday, the group said the recent release of one of its high-ranking officials was not enough to justify a return to the national dialogue.
On October 24, a Bahraini court ordered the release of Khalil al-Marzooq, the deputy secretary-general of al-Wefaq.
Marzooq was charged with "inciting terrorism and promoting acts that constitute crimes of terrorism" in the Persian Gulf nation. He has rejected the charges.
On Friday, thousands of people staged a demonstration near the capital Manama, calling for political reforms in the Persian Gulf island state.
The Bahrainis held the anti-regime protest rally in solidarity with freelance journalist and photographer, Hussain Hubail, who has been in Aal-e Khalifa regime's custody for nearly three months.
Hubail was arrested on August 1 on charges of taking part in unauthorized protests and campaigning against the Bahraini regime through social networks.