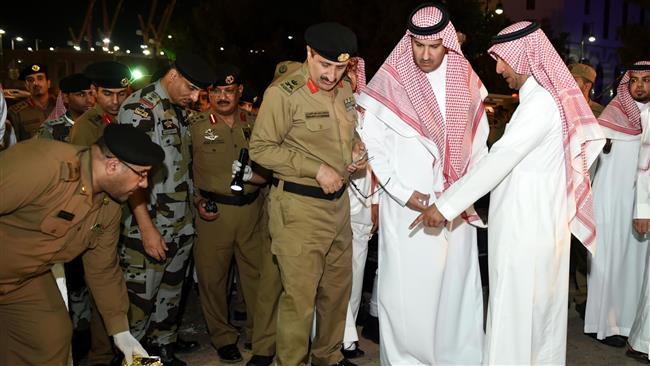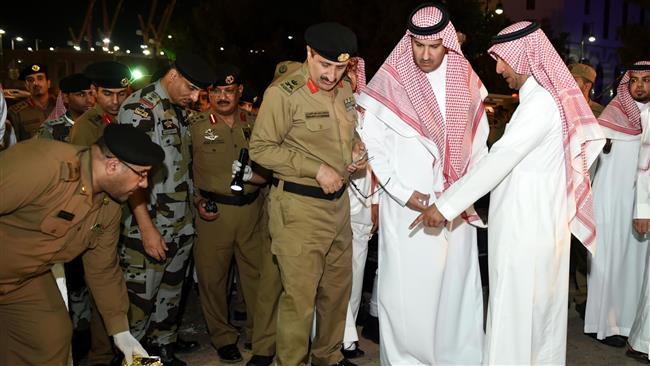 The Saudi government may have orchestrated the recent triple bombings in Saudi Arabia as a ploy to portray itself as a victim of the Daesh terrorist group — as opposed to the common belief that Riyadh is a sponsor of the group — and push forward other political agendas, says an eminent Arab journalist.
On Monday, the Saudi Arabian cites of Medina, Qatif, and Jeddah were targeted in a series of terrorist attacks.
Several security guards were killed when a terrorist detonated his explosives near the security headquarters of the Prophet (PBUH)'s Mosque in the western city of Medina. The blast happened immediately after two bomb explosions near a Shia mosque in Saudi Arabia's eastern city of Qatif. Earlier in the day, a bomb had gone off close to the United States' consulate in the city of Jeddah, in western Saudi Arabia.
Abdel Bari Atwan, the editor-in-chief of Rai al-Youm, wrote in his latest editorial that the Saudi regime is attempting to use the bombings to disguise itself as a "victim" of Daesh and use the narrative in favor of its political interests.
While Saudi Arabia has blamed the bombings on Daesh, the terrorist group is yet to claim responsibility even as several days have gone by. Atwan said Daesh was quick to claim responsibility for the terrorist attacks in Belgium, France, and Bangladesh, which, according to him, raises a bigger question regarding the bombings in Saudi Arabia.
Daesh practices Wahhabism, a radical ideology that is freely preached by government-sanctioned clerics in Saudi Arabia.
"Therefore," Atwan said, "it is not unlikely that, in order to reject criticism and to portray itself as innocent, Riyadh may have orchestrated these bombings in order to be able to say that, like other countries…, it is a victim of Daesh terror."
The Palestinian journalist went on to refer to the trip by Saudi Foreign Minister Adel al-Jubeir to Washington immediately after the bombings and said, while in the US, Jubeir offered to send ground forces to Syria "to fight Daesh."
Saudi Arabia has long opposed the government of Syrian President Bashar al-Assad, whose forces are involved in fighting foreign-backed militants, including Daesh.
Riyadh has several times sought to get the United States' green light to deploy ground forces to Syria under the pretext of fighting Daesh, but is yet to receive such permission from Washington.
In his editorial, Atwan quoted US Secretary of State John Kerry as saying that Washington is studying Jubeir's latest offer for the deployment of ground forces.
The bombings in Saudi Arabia, Atwan wrote, may have been meant to prepare the ground for the offer by Jubeir.