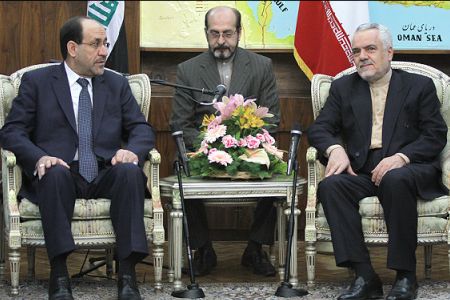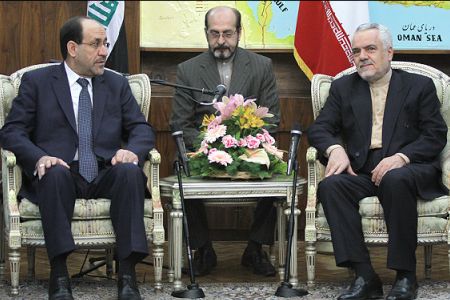 Iranian First Vice President Mohammad Reza Rahimi has stressed the importance of bolstering cooperation among regional countries to improve regional security.
"Regional countries will turn into a big power through strengthening their cooperation which will bring security and welfare to nations," IRNA quoted Rahimi as saying in a meeting with Iraqi Prime Minister Nouri al-Maliki in Tehran on Monday.
He expressed Iran's readiness to participate in the reconstruction of Iraq, saying, "Iran will spare no effort to help Iraq reconstruct and develop."
"Iran regards progress and security of Iraq as its own progress and security. The two countries can make use of their capacities to expand relations in all fields," he added.
Rahimi praised Iran's proper ties with its neighboring countries and expressed hope the formation of a new Iraqi government and the establishment of security in that country would prepare the ground for the promotion of joint cooperation in different areas.
Maliki, for his part, described as "strategic and strong" relations between Tehran and Baghdad and called for the continuation of consultation between the two countries.
He expressed appreciation for Iran's support for Iraq's security and national unity in Iraq and stressed the significance of forging unity among regional countries.
Maliki said the reconstruction of Iraq requires security and added, "Iraq needs the participation of all neighboring states, particularly Iran for its reconstruction and development."
The Iraqi premier arrived in the Iranian capital city, Tehran, on Monday from Jordan on the second leg of his regional tour that will also take him to Turkey and Egypt.
Earlier on the day, Maliki held talks with Leader of Islamic Ummah and Oppressed People Imam Seyyed Ali Khamenei. He is also scheduled to meet with Iranian President Mahmoud Ahmadinejad.
This is the first visit by the Iraqi premier to neighboring countries after the country's parliamentary elections in March.