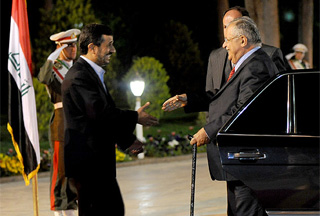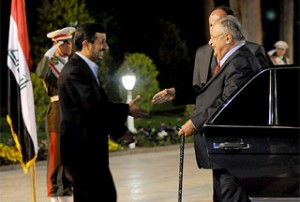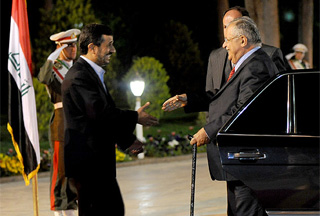 Several regional leaders are taking part in the first International Nowruz Celebrations to be held in the Iranian capital Tehran and the historic south-central city of Shiraz.
Iraqi President Jalal Talabani, Tajik President Emomali Rahmon, Turkmen President Gurbanguly Berdimuhamedov and Afghanistan's President Hamid Karzai are already in Tehran and Turkey's Deputy Prime Minister Cemil Cicek is scheduled to arrive soon to join the other international dignitaries for the events starting today.
The Tajik and Afghan leaders, together with the Iranian president, represent the three Persian-speaking countries in the region who are also meeting for their third annual conference. The two previous trilateral meetings were held in Tajikistan and Afghanistan respectively.
The Nowruz, which falls on the 20th or 21st of March, marks the spring equinox. It's a public holiday in Iran, Afghanistan, Iraqi Kurdistan and Azerbaijan as well as several Central Asian countries, and celebrated with specific customs.
The United Nations Educational, Scientific and Cultural Organization (UNESCO) on September 30, 2009 recognized the International Day of Nowruz. The world body described it as a spring festival of Persian origin which has been celebrated for over 3,000 years.
Meaning 'new day,' Nowruz is celebrated by over 300 million people worldwide for nearly two weeks.
The ancient tradition of Nowruz and the rebirth of nature is observed as far away as the Balkans, the Black Sea Basin, the Caucasus, Central Asia and the Middle East.