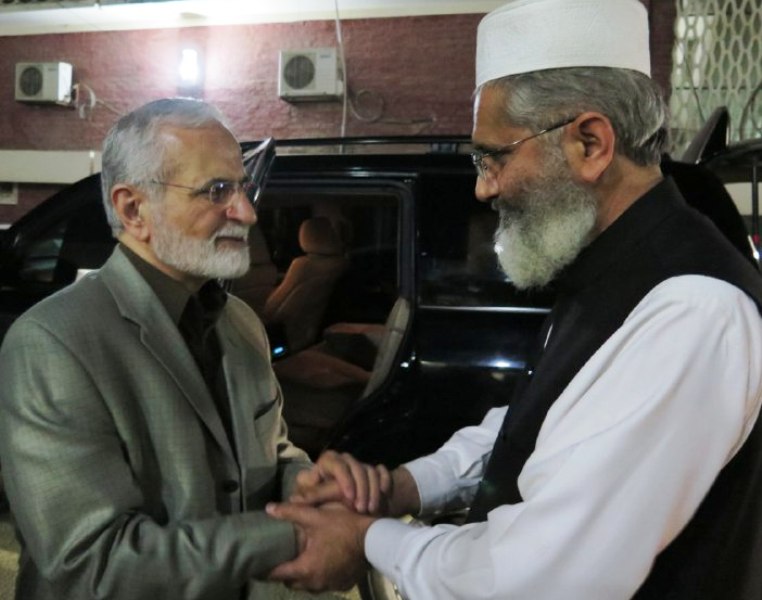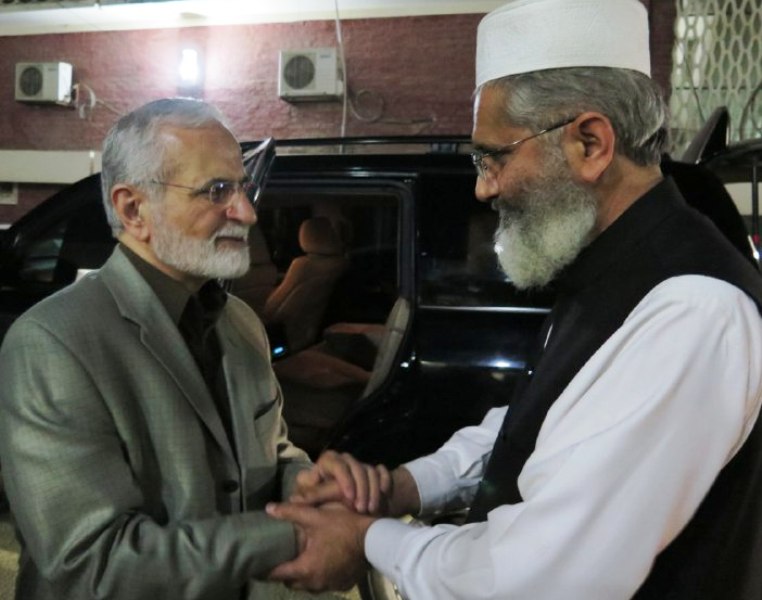 Chief of Pakistan's top Islamic party Sirajul Haq says that relations with Iran are political as well as ideological .
Jamaat-e-Islami (JI) chief made the remarks during a meeting with an Iranian delegation led by Kamal Kharazi, head of Strategic Council on Foreign Relations in Lahore.
The former Iranian foreign minister who is on a visit to Pakistan reached Lahore after visiting Islamabad and Karachi.
The Jamaat-e-Islami (JI) chief said that Iran and Pakistan enjoy strong relations at both government and public levels, and added 'we look at Iran as our ideological friend.'
The senator added that sometimes external pressures cause negative impact on Iran-Pakistan ties,but overall relations between the two countries are good.
The senior political leader also strongly condemned Zionist atrocities on innocent Palestinians and urged the Islamic world to untie against the Zionist regime of Israel to protect the rights of Palestinians.
In the meeting Kharazi discussed Iran-Pakistan relationship, regional developments including the situation of Afghanistan and Syria.