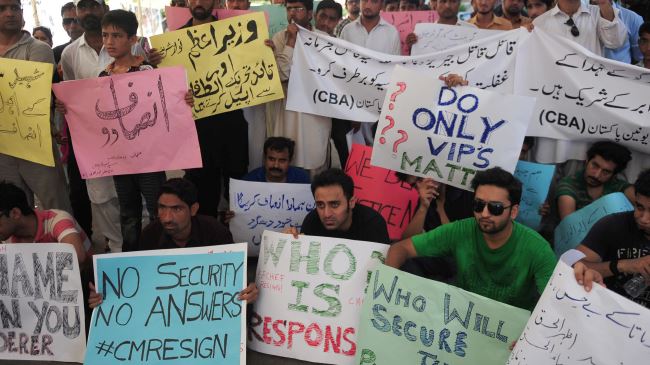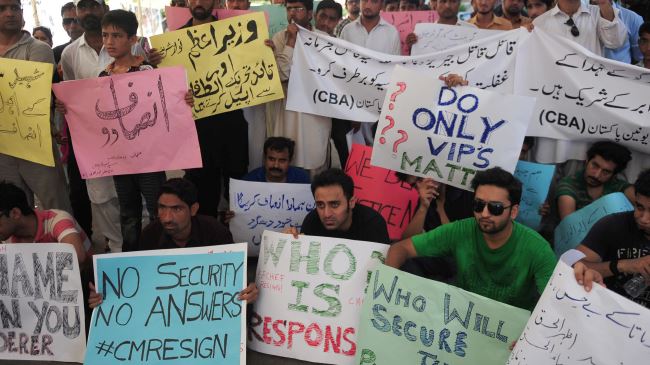 Families of the Pakistani victims killed in a recent attack on the Karachi airport have held a protest rally in the city, calling on Islamabad to launch a proper investigation into the fatal assault.
The protesters took to the streets in Karachi on Saturday to voice their anger over what they called the government's incompetence in handling such cases.
On June 8, some 37 people were killed in an all-night siege by gunmen at Karachi's Jinnah International Airport. Pro-Taliban militants later claimed responsibility for the deadly incident.
A day later, militants carried out another attack on a training center outside the airport in Karachi. However, Pakistani security forces rushed to the scene and managed to promptly repulse the assault.
Pakistanis have expressed concern over the security situation in their country, urging the government as well as the army to take a stern action in the face of such militant attacks.
Pro-Taliban militants have carried out numerous attacks against security forces as well as civilians, and managed to spread their influence in various regions of the South Asian country, despite sporadic offensives by the Pakistani army.
Thousands of Pakistanis have lost their lives in bombings and other militant attacks since 2001, when Pakistan entered an alliance with the United States in the so-called war on terror. Also, more than 4,000 Pakistani police and soldiers have reportedly been killed so far.