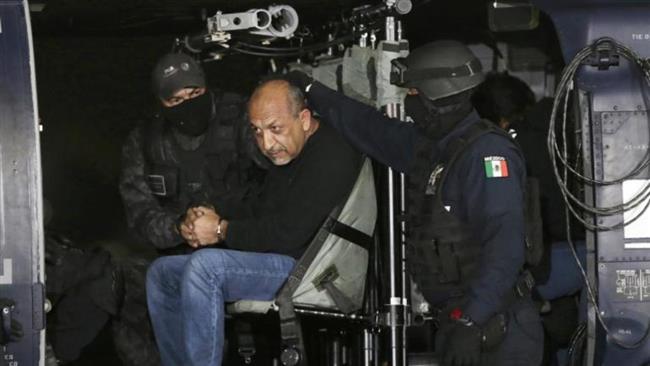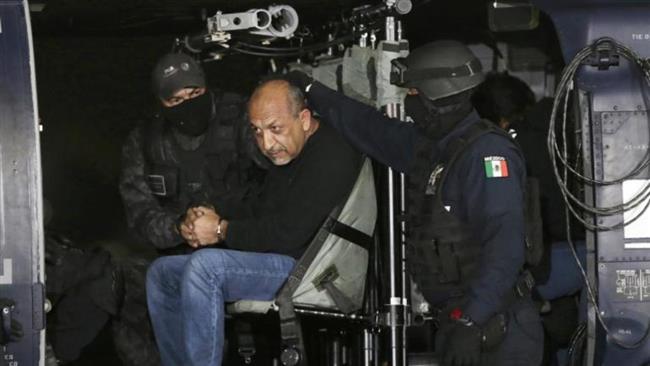 The leader of a Mexican vigilante group eyes a seat in the upcoming congressional elections shortly after release from jail.
"Wherever I go, people ask me to enter politics," Hipolito Mora, a farmer and founder of a vigilante group in Mexico, said on Tuesday, a day after he was released from jail.
The vigilante leader and 26 of his followers were cleared of the homicide charges against them and freed near the capital of the western Mexican state of Michoacan.
Mora said he would meet with the leftist Citizen Movement party to discuss his plans to run for a seat in the lower-chamber of Congress in the June 7 election.
"If I launch my candidacy it is precisely because what Michoacan and other places need are people who raise their voice, who don't let themselves be intimidated by anyone," Mora said.
Mora had been facing murder charges over deadly gunfight with rival vigilantes led by Luis Antonio Torres (pictured below), alias "El Americano".
On December 16, 2014, Mora and his followers clashed with a rival rural police band, led by Torres. The ensuing shootout, which killed 11 people, including Mora's son, took place in La Ruana, a town about 150 miles (241 km) from Moreila, the capital of the state of Michoacan.
On January 4, Judge Maria Consuelo Lopez Ramirez launched homicide proceedings, saying there was sufficient evidence against Mora and his followers to prove their involvement in 10 homicides.
However, Victor Barragan Benitez, a justice on the Michoacan Supreme Court, ruled that they had acted in self-defense in the December shootout, tossed the previous verdict, and ordered their release.
Eradicating drug cartels
The violence-plagued state is a key drug trafficking area, where the notorious Knights Templar drug cartel, terrorizing the state through murder, kidnappings and extortion, has its base.
Mora, and other farmers and civilians in Michoacan formed vigilante forces in February 2013 to fight off the Knights Templar drug cartel. The vigilantes claimed that local police were too incompetent or corrupt to protect them from local criminal gangs.
On February 27, Mexican federal police managed to arrest Knights Templar leader Servando Gómez Martínez (pictured above), dealing a major blow to the cartel.
The Mexican army is still fighting drug gangs across large parts of the country. The government says it has a database of 26,000 missing people in connection with drug-related violence.
According to official data, since December 2012, over 20,000 people have died in violence linked to drug cartels.