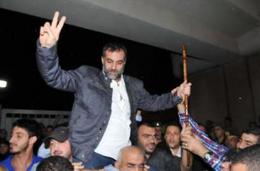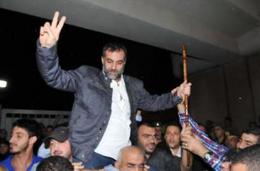 Released Lebanese pilgrim Abbas Shoaib, says he considers himself a soldier of Hezbollah Secretary General Sayyed Hasan Nasrallah.Abbas Shoaib
Shoaib is one of nine pilgrims who were freed on Saturday, 17 months after being abducted by militants in Syria as they were returning back to Lebanon on May, 2012.
Few minutes after his arrival in Rafiq al-Hariri international airport, Shoaib thanked all those who spare no effort in order for the abductees to be freed.
He referred especially to Sayyed Nasrallah saying: ": I was accused of being a top Hezbollah commander. I'm not a member of Hezbollah, but from now on I consider myself to be a soldier of Sayyed Hassan Nasrallah."
The pilgrims were received hero's welcome as they attend ceremonies held for the occasion of their release in Beer al-Abed and Hay el-Sellom.