Pakistan
Pakistani Religious Leader: Pakistani nation supports Iran's peaceful nuclear activities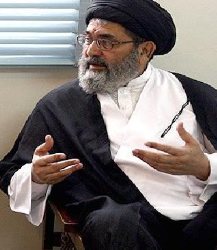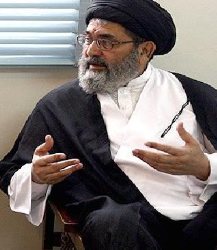 The eminent Pakistani Cleric referring to the achievements of Iran on Wednesday said that people and government of Pakistan, consider Iran's nuclear program as peaceful and support Islamic Republic's peaceful nuclear activities.
Talking to IRNA Allama Sajid Ali Naqvi said that people of Pakistan whether they are Shia or Sunni welcome progress in Iran.
"Stability of Iran makes Pakistanis happy," he said.
The religious leader pointed out that Pakistan has always supported Iranian stance over peaceful nuclear program and will continue to defend Iran's nuclear right.
Terming Iran's nuclear program as peaceful, Allama Sajid Ali Naqvi said that nuclear achievements of Iran are in the interest of Iranian nation and the Islamic Republic.
The Shia Ulema Council chief dismissed international pressure over Iran saying that "We hate such arrogant attitude of West towards Iran."
Praising the role of Iran for protecting the rights of Muslims, he said that Iran has always played a vital role for bringing unity among Muslim Ummah,
While recalling his meetings with founder of the Islamic Revolution Imam Khomeini, he said that Imam had always stressed the need for forging unity among Ummah.
"Imam Khomeini had also said that there was a need to work for uniting the Muslims of Pakistan," Chief of Tahreek Nizhat-e-Jaferia Pakistan pointed out.
Naqvi stressed the need for Muslims to follow the instructions of Supreme Leader Seyed Ali Khamenei regarding unity of Ummah.
The religious leader noted that because of the policies of some elements within the Pakistani government and external elements the sectarian violence is increasing in Pakistan.
He strongly believed that Muslims should realize the western anti-Islam propaganda and unite to counter their conspiracies.