Africa
Imam Ali Khamenei
"Relying on the natural inner might are the only ways to set oneself free from the domination of the colonialists":Leader Imam Khamenei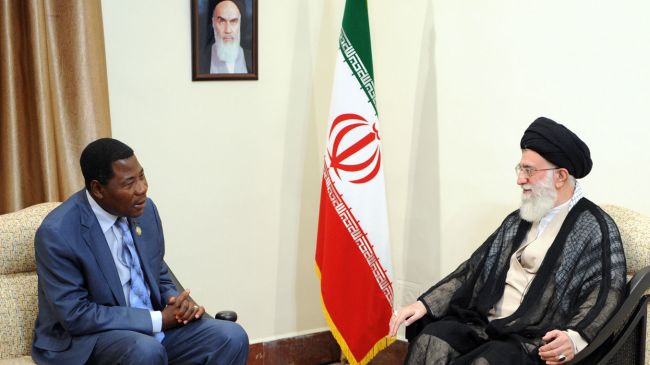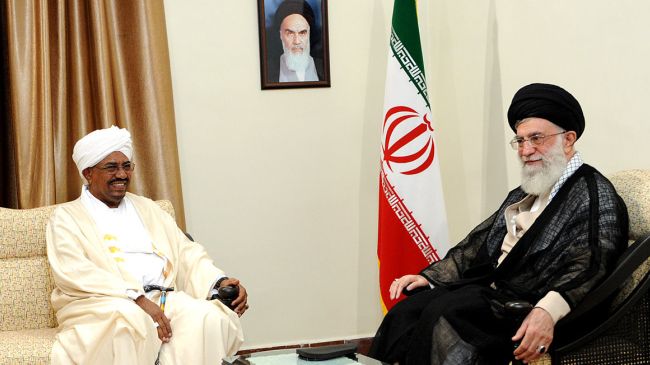 The Leader of Islamic Ummah and Oppressed People Imam Seyyed Ali Khamenei has stressed the importance of remaining vigilant against plots by those who wish ill on Muslim nations.
"We should take care not to make mistakes in understanding and analyzing situations," Leader said in a Friday meeting with Sudanese President Omar Hassan al-Bashir.
The Leader urged Muslim and regional countries to play a more active role in important issues and added that Muslim and independent states can make use of the Non-Aligned Movement's good capacity to take the initiative regarding regional issues, including Palestine and Syria.
The Sudanese president, for his part, said regional developments such as those of Palestine and Syria are among "important and worrying" issues and called for drawing on the NAM's potential to resolve them.
Meanwhile, in a meeting with Boni Yayi, Benin's president and the rotating chairman of the African Union, Imam Khamenei said Iran's foreign policy attaches great importance to the African continent.
The Leader of Islamic Ummah and Oppressed People Imam Seyyed Ali Khamenei pointed to the colonization of Africa by Western powers and stated that the restoration of one's identity and relying on the natural inner might are the only ways to set oneself free from the domination of the colonialists.
The Leader of Islamic Ummah and Oppressed People Imam Seyyed Ali Khamenei underlined the importance of cooperation among independent countries and urged vigilance against enemies.
The president of Benin, for his part, expressed the African Union's readiness to have close and firm cooperation with Iran as the rotating president of the NAM with the purpose of establishing global peace and solidarity.
The African Union and NAM can play a serious role in international issues, Yayi said, adding the ongoing woes and insecurity in the world are rooted in global mismanagement, including the improper structure of the UN Security Council and certain powers' control over international organizations such as the World Bank and the International Monetary Fund.
Iran assumed the rotating presidency of NAM for a three-year term during the 16th NAM Summit which wrapped up in Tehran on Friday.
Over 100 countries sent representatives to the NAM summit, which kicked off on Sunday with a two-day expert-level meeting in the Iranian capital, followed by a foreign ministerial meeting that ended on Wednesday.
NAM is an international organization with 120 member states that is not formally aligned with or against any major power bloc.