Iran
Renegotiating JCPOA would open Pandora's box: Zarif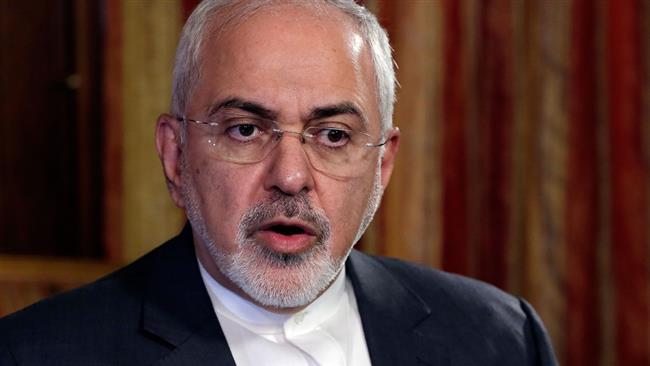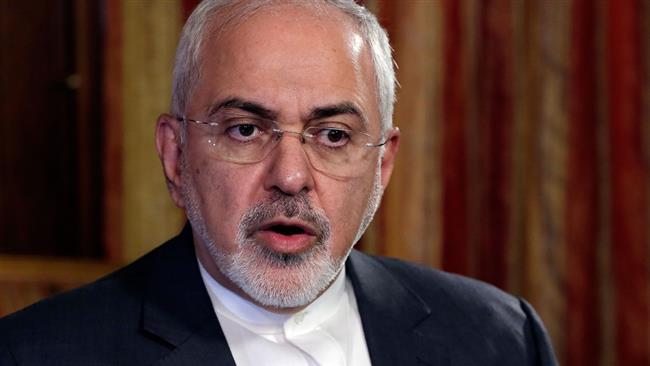 Iranian Foreign Minister Mohammad Javad Zarif has said that US President Donald Trump "would open a Pandora's box" if he tries to renegotiate terms of the Iran's nuclear agreement with world powers.
During an interview published by the Associated Press on Wednesday, Zarif stressed that the possibility of renegotiating the Joint Comprehensive Plan of Action (JCPOA) was a "myth."
Iran and the five permanent members of the United Nations Security Council – the United States, France, Britain, Russia and China – plus Germany signed the nuclear agreement on July 14, 2015 and started implementing it on January 16, 2016.
Under the JCPOA, Iran undertook to put limitations on its nuclear program in exchange for the removal of nuclear-related sanctions imposed against Tehran.
The International Atomic Energy Agency (IAEA) has repeatedly verified Iran's adherence to the terms of the JCPOA since January 2016, when the deal took effect.
Since Trump took office, the US has launched an attack against the nuclear deal, threatening to abandon the deal on multiple occasions.
"We dealt with all these issues. It took us many years. It took us 10 years of posturing on all sides and two years of serious negotiations to reach this deal. I don't expect that a new round will produce any better results. In fact, a new round will get us in a quagmire that nobody will be able to get out of," added Zarif.
Zarif stated that if the US withdraws from the deal, Tehran is no longer bound by that agreement, adding, we will then "decide how we want to deal with it."
"It does not mean that Iran wants to pursue a nuclear weapons option," he stressed. "But what is important is if the deal is broken, then Iran has many options, one of which would be to have an unlimited yet peaceful nuclear energy program."
'Travel ban insult to whole nation'
Zarif also said that Trump's new travel restrictions on Iran were "an insult to the entire Iranian nation."
On Monday, Trump signed the new travel rules, in which citizens of Chad, Iran, Libya, North Korea, Somalia, Syria, Venezuela and Yemen face further restrictions in traveling to the US.
The range of restrictions imposed on each state is different, for example in the case of Venezuela, only certain government officials and their families are affected.
Trump's former ban on travelers from Iran, Libya, Somalia, Syria and Yemen was enacted in March and expired on September 24.
"It is unfortunate that for irrelevant political reasons the president of the United States decides to alienate… and antagonize an entire nation who have not harmed anybody," Zarif said.
"I believe that we need to respond to the measures that were taken by the United States in order to preserve the dignity of our citizens," he said, adding, "but how we respond is a decision that we will make."
Iran in agreement with world over Kurdish independence
Zarif also noted that "like every other nation in the world" Iran was opposed to an independence vote held in Iraq's Kurdistan region on September 25.
According to official results, 92.73 percent of voters backed the secession in Monday's non-binding referendum. Turnout was put at 72.61 percent.
"We believe that this referendum is dangerous for stability in the region and doesn't serve the interest of our Iraqi Kurdish friends," said Zarif.