Palestine
Renewed overnight clashes with police forces in Issawiya area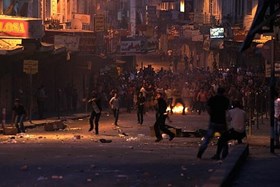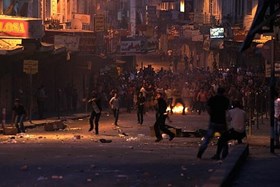 A renewed round of clashes broke out on Thursday night between Palestinian young men and Israeli police troops in Issawiya district, east of Occupied Jerusalem.
Local sources said that Israeli police forces stormed Issawiya amid intensive gunfire and clashed with local young men
The sources added that the invading troops showed the young men and nearby homes with tear gas, while police snipers occupied the rooftops of some homes in the district.
A medical sources said that an Israeli policeman deliberately opened fire at a Palestinian paramedic called Malek Obeid and injured him in the shoulder.
The troops also broke into and ransacked the house of Walid Derbas, and confiscated all the cellphones belonging to his family during their campaign in Issawiya.