Palestine
Renewed zionist Bombardment Kills 5 in Gaza Saturday Morning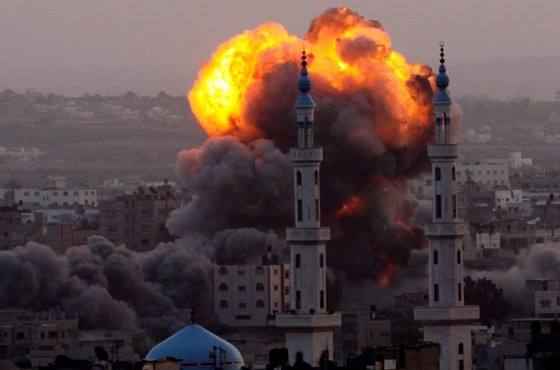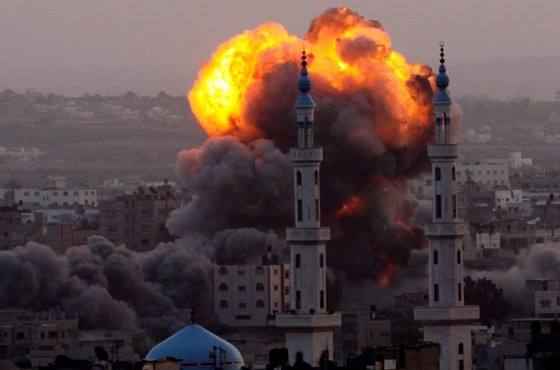 Israeli airstrikes on the Gaza Strip early Saturday left at least five Palestinians martyred and dozens injured, as a series of strikes overnight hit homes, mosques, and a sports club on the second day after the end of a 72-hour ceasefire, Maan news agency reported.
The strikes, which come on the 33rd day of a massive Israeli assault that has left more than 1,900 Palestinians martyred and more than 9,837 injured, come as negotiations between Palestinian and Israeli delegations stalled, despite reports Friday that both sides were close to an agreement.
Strikes continue overnight
'Israel' pounded the Gaza Strip again overnight, hitting a mosque as well as a number of homes a day after Israeli airstrikes killed five Gazans, including three children.
The strike on the mosque brought the number of mosques destroyed in the assault to 63 completely destroyed and more than 150 damaged, in addition to two churches that have sustained damage.
The strikes have also damaged more than 32,000 homes, in addition to displacing around 485,000 people, or around one-third of Gaza's population.
Gaza medical sources said two Palestinian men were killed in an airstrike on a motorcycle in al-Maghazi in the central Gaza Strip.
Three men were also killed and a number injured in an airstrike on al-Nuseirat Mosque, while another man seriously injured on Saturday morning by an Israeli airstrike on a field east of Khan Younis.
Another Israeli airstrike destroyed the building of al-Maghazi Sports Club in al-Maghazi refugee camp in the central Gaza Strip.
Shortly before that, Israeli warplanes fired two missiles at a house belonging to the Abu Taha family in Rafah in the southern Gaza Strip, destroying it completely.
In the Nuseirat refugee camp in the central Gaza Strip, Israeli airstrikes hit Ezz Addin al-Qassam and Shuhadaa mosques.
Hasan al-Banna mosque in the Zaytoun neighborhood of Gaza City in the north was damaged as well as al-Alami mosque in the city. Several homes sustained damages in the attacks.
A residential house belonging to Hammasi family was destroyed Saturday morning in Sabra neighborhood in Gaza City as well as the house of the Ulayyan family in Beit Lahiya in the northern Gaza Strip.
Israeli airstrikes also hit a number of open areas in the Shujaiyya neighborhood in eastern Gaza City.