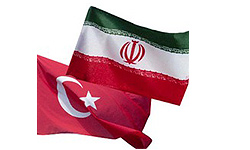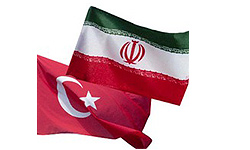 The value of trade transactions between Iran and Turkey exceeded $2.3bln in January and February, a report said.
According to a recent report by Turkey's statistics center, the value of trade balance between Tehran and Ankara reached $2.372bln in the first two months of 2013.
In January and February, Turkish exports to Iran rose by 4.3 percent while the imports registered 8.1 percent decline.
Earlier this month, Turkey's Minister of Development Cevdet Yilmaz voiced Ankara's willingness to boost trade and economic relations with Tehran, and called for stronger efforts by both sides' officials to expand economic and trade ties between the two neighboring nations.
The Turkish Minister of Development made the remarks in a meeting with Tehran's Ambassador to Ankara Alireza Bigdeli.
Yilmaz called on the two countries' officials to do their best to increase the trade exchanges between Iran and Turkey.
Meantime, he noted that the value of Iran-Turkey annual trade exchanges should be increased to $35 billion.
Bigdeli, for his part, underlined the need for expansion economic and trade ties between Iran and Turkey.
Iran and Turkey have recently expanded their bilateral relations, especially in trade and energy fields. Trade between Turkey and Iran has risen sharply over the past decade.
Iran-Turkey trade value exceeded $22bln in 2012.
Also, Turkey was Iran's fifth-largest oil customer in 2011, buying around 200,000 barrels per day, 30 percent of its total imports and more than 7 percent of Iran's oil exports.
The two countries officials stressed the necessity for stronger relations and pursuing the planned increase of mutual trade to $30bln by 2015.