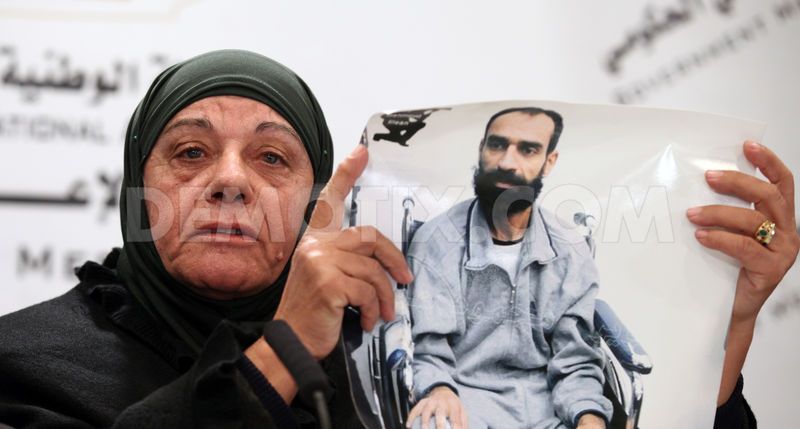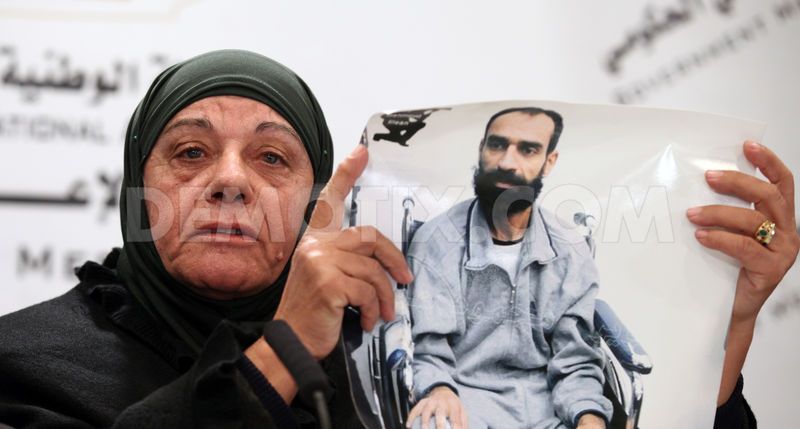 Ramallah- The commission of detainees and ex-detainees said that Palestinian hunger striker Samer Issawi suffered nerve paralysis following a sharp decline in his health condition.
Spokesman for the commission Nasr Abu Foul stated in a press release on Saturday that letting the health status of Issawi decline to this serious level is an Israeli war crime.
Abu Foul added that Israel's refusal to respond to the demands of the hunger strikers is a kind of organized terrorism aimed at pressuring them to give up their just demands and protests.
He called on the international community to shoulder its responsibilities towards the Palestinian hunger strikers, affirming that the stated UN concern over their lives is not enough and there is need to take tangible measures to end their suffering.