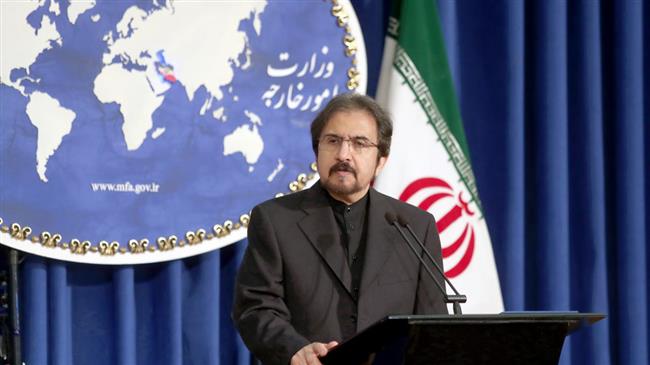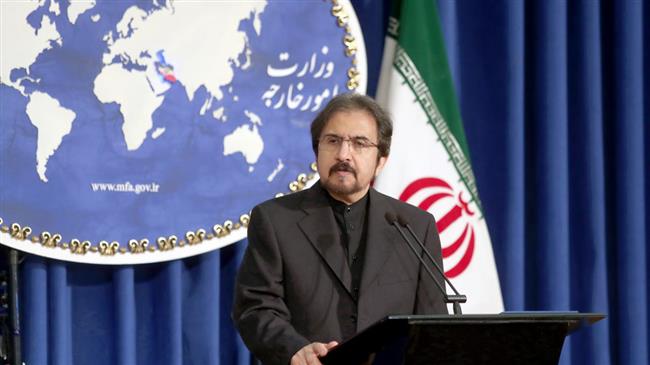 The Iranian Foreign Ministry has dismissed as "a joke" allegations that Russia has mediated indirect talks between Iran and Israel.
"Claims of this nature can never be true," Foreign Ministry spokesman Bahram Qassemi told reporters in a press briefing on Monday.
"News like this sound more like a joke to those who are familiar with Iran's foreign policy," he added.
Kuwaiti newspaper Al-Jarida claimed Friday that Moscow had arranged indirect talks between Tehran and Tel Aviv over a number of issues, including Iran's peaceful nuclear program and its military presence in Syria.
The paper claimed that the recent trips to Moscow of senior Iranian official Ali Akbar Velayati and Israeli Prime Minister Benjamin Netanyahu were arranged by the Russian government to facilitate the alleged talks.
"Russia passed the Israeli demands to Tehran and asked [the Iranian government] to dispatch a representative with full power to reach a solution for the Iranian issue with Syria," the paper quoted an unnamed diplomat as saying.
Velayati, a senior adviser to Leader of the Islamic Revolution Ayatollah Seyyed Ali Khamenei, traveled to Moscow on Wednesday to convey a message from Ayatollah Khamenei to Russian President Vladimir Putin and Iranian President Hassan Rouhani's written letter.
A senior Iranian official conveys a message from Leader of the Islamic Revolution Ayatollah Seyyed Ali Khamenei to Russian President Vladimir Putin in Moscow.
Israel is worried by the presence of Iranian military advisers whose help has been crucial to the Syrian army advances and Netanyahu has on several occasions asked Putin to arrange for them to leave the Arab country.
Iranian troops are in Syria at the request of the Syrian government but US troops are there illegally, with Damascus saying they did not have a benign agenda and repeatedly calling for their exit.
The Kuwaiti paper went a step further, claiming that Velayati had set out Iran's conditions for accepting US President Donald Trump's demands regarding the Iranian nuclear program and asked Putin to discuss them with the US leader in their upcoming meeting in Finland on Monday.
Senior Iranian official Ali Akbar Velayati says Iran and Russia's presence in Syria will continue to protect the country against terrorist groups and US aggression.
Qassemi said in his press briefing that the claim also was a lie and that Iran had in no way had discussed the content of the summit between the two heads of state.
"The meeting between the American and Russian presidents has been planned in advance and we have had no communications with Russia in this regard whatsoever," he asserted.
"We have not sent any messages to Trump via Mr. Putin and talks about this issue are pure speculation by the media," he added.
The spokesman also denied speculations about similar meetings between Iranian and American officials in Oman, in the wake of Iranian Foreign Minister Javad Zarif's recent trip to the country.
"There is nothing secretive about Mr. Zarif's trip to Oman," Qassemi said, noting that Omani and Iranian delegations had held regular meetings in both countries shortly before the trip.