Iraq
Report: Satanic US Sends 1,700 Parachute Troopers to Iraq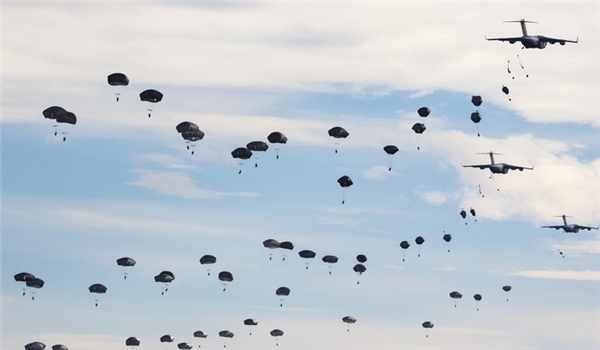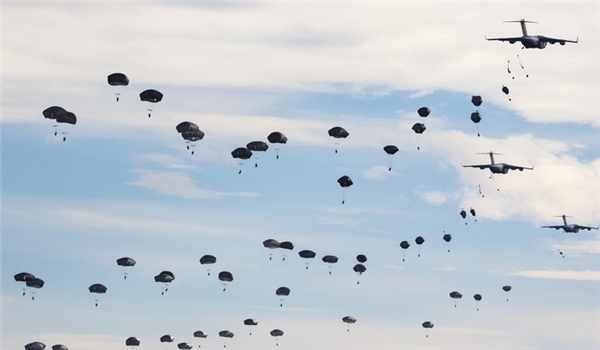 The Pentagon has sent hundreds of parachute troopers to Iraq, while their commander says that they are not due to take part in any military operation in Mosul, Russian-language media reports said Wednesday.
A sum of 1,700 US army parachute troopers from its special forces will cooperate with the Iraq's joint military forces to help take control of the city of Mosul, the Arabic-language edition of the Russian Izvestia newspaper reported.
It said that the US parachute troops have undergone two months of intensive military training, including street battle and ISIL's chemical attacks.
Izvestia said that while the US troops have undergone very special military training in Louisiana's Forte Black military base, their commander claimed that they will not take part in any military operation in Iraq.
There are about 5,000 US military forces in Iraq, but only between 100 to 200 of them are declared to be helping Iraqi forces.
 After months of preparation, Iraqi army soldiers, backed by volunteer fighters and Kurdish Peshmerga forces, launched an operation on October 17 to retake the strategic city of Mosul from the ISIL terrorists.
Iraqi Prime Minister Haider al-Abadi has vowed that Mosul, Iraq's second largest city, will be fully recaptured by year-end.
The World Health Organization (WHO) announced on Tuesday that it has set up 82 "rapid response teams" to manage potential disease outbreaks, chemical exposure and other health concerns among people fleeing Mosul.
The UN agency said internally displaced persons from Mosul could face difficulties with water distribution and sanitation as a direct result of their growing numbers, warning that the risk of food- and water-borne diseases such as cholera is high.