Syria
Report: Wave of British Extremists Flooded to Syria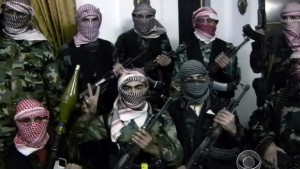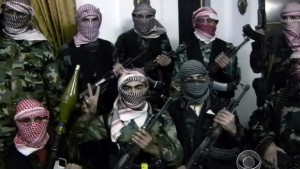 The British Independent daily reported Thursday that the bloody crisis in Syria created new wave of extremists in Britain, with Syria now the main destination for militant extremists wishing to fight abroad.
"Syria has replaced Pakistan and Somalia as the preferred front line where extremist volunteers can experience immediate combat with relatively little official scrutiny," security agencies told The Independent.
According to the daily, "the worrying development has been taking place as extremist groups, some with links to al-Qaeda, have become the dominant force…against the Damascus regime."
"More than 100 British Muslims are believed to have gone to fight in Syria with the numbers continuing to rise," the report added, and noted that "the situation presents a unique problem for Western security and intelligence services."
It further mentioned: "The Syrian rebels are drawing recruits from a variety of national backgrounds in the UK. Only a handful of those who have returned from the fighting there have been arrested and all for a specific offence: their alleged role in the kidnapping of a British freelance photographer, John Cantlie, in Idlib province last summer."
Cantlie, along with a Dutch colleague, Jeroen Oerlemans, are believed to have been abducted by a group called al-Dawa al-Islamiyya.
"Al-Nusra Front Jabhat have grown in size and influence largely due to supplies of money and arms from backers in Qatar, Saudi Arabia and other states in the Gulf," The Independent stated.