North America
Republicans are in 'pocket' of zionist lobby: Rickard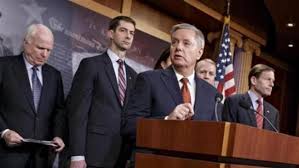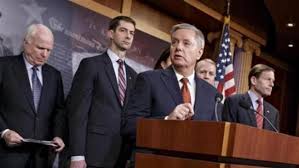 Members of the Republican Party in the United States have expressed opposition to a recent nuclear framework agreement with Iran because they are in the "pocket" of the Israel lobby, says a former American intelligence linguist in Florida.
"Unfortunately in the United States, there is a very pro-Israel, very Zionist-focused initiative around the Republican Party," said Scott Rickard.
"The Republican Party senators, as well as even governors across the country are all speaking out against the [nuclear] agreement," Rickard told Press TV on Tuesday.
Iran and the P+1 group – the US, Britain, France, China, Russia and Germany – reached a framework understanding in the Swiss city of Lausanne on April 2.
If a final deal is reached by a July 1 deadline, it would lift all international sanctions imposed against the Islamic Republic in exchange for certain steps Tehran will take with regard to its nuclear program.
On Monday, Senate Majority Leader Mitch McConnell criticized the framework agreement, saying it should not reduce "pressure" on the Islamic Republic.
"The administration needs to explain to the Congress and the American people why an interim agreement should result in reduced pressure on [Iran]," the Republican senator said in a statement.
He said that Iran is benefiting more from the deal than the P5+1 group because it was able to retain a number of centrifuges while having sanctions be removed against the country.
"Mitch McConnell has led the anti-agreement for some time," Rickard noted. "He's been in the pocket of pro-Israel, Zionist lobby his entire career; unfortunately the majority of the Republican Party is in the pocket of the Zionist, pro-Israel lobby."
The Israeli regime has voiced opposition since nuclear talks began between Tehran and the P5+1.
Israel has repeatedly accused Iran of pursuing non-civilian objectives in its nuclear energy program with the regime repeatedly threatening to attack Iran's nuclear facilities based on the unsubstantiated allegation.