Asia-Pacific
Rescue teams reach thousands of villagers stranded by Kashmir floods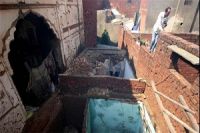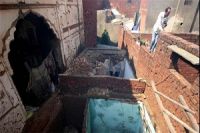 Flood waters started receding in India-occupied Kashmir on Wednesday, giving rescue teams a chance to reach tens of thousands of villagers stranded by the heaviest rainfall in half a century.
Floods and landslides triggered by days of rain in the disputed Himalayan region have killed at least 450 people in India and Pakistan and cut off more than one million people from basic services, Reuters reported.
"Finally the flood water levels are receding. Now our teams will be able to enter some of the villages that are totally submerged. Our boats are ready," R.K. Khan, a police official in the region's summer capital, Srinagar said.
The swollen Jhelum river flooded large parts of the city of nearly one million people, snapping communication lines as desperate families were forced to huddle on rooftops of houses and mosques for survival.
"There are some villages where everything has been swept away. People are extremely angry, frustrated and exhausted," said Khan, who manages the state's emergency control room.
In Pakistan, at least 231 people were reported to have been killed by the floods across the country, including Pakistan's side of Kashmir.
South Asia experiences monsoon rains from June to September, which are vital for its agriculture. But the rains frequently turn to floods, devastating crops, destroying homes and sparking outbreaks of diseases like diarrhoea.