World News
Rescuers retrieve bodies of everyone trapped under rubble in China hotel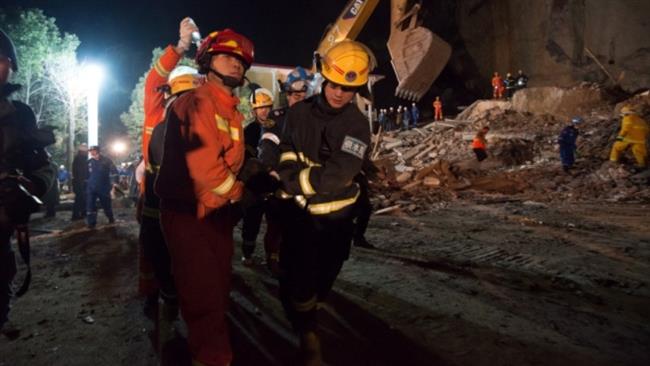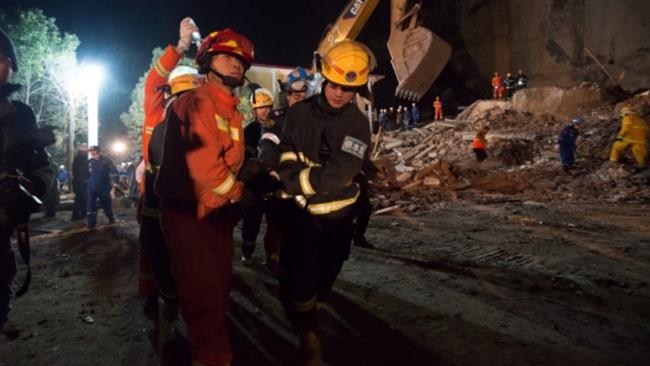 Rescuers have retrieved the bodies of everyone who lost their lives when a landslide slammed into a hotel in central China.
All the people trapped underneath debris were pulled out at the site of the three-storey Mirage Hotel in Hubei province, China's official Xinhua news agency reported on Sunday.
Rescue workers had earlier pulled five survivors from the rubble, two of whom later died in the hospital.
He Dahui, the owner of the hotel, was also killed in the disaster.
The landslide trapped several people in the hotel's first-floor restaurant after 3,000 cubic meters of debris tumbled down a slope behind the hotel in Nanzhang county at 7:30 p.m. local time on Friday.
Densely populated and hilly Hunan and several other regions across China are frequently struck by landslides triggered by heavy rainfall.
In October last year, at least eight people were killed when landslides battered eastern China in the wake of torrential rains brought by Typhoon Megi. Large swathes of China have been battered by typhoons over the past few months, killing hundreds of people.