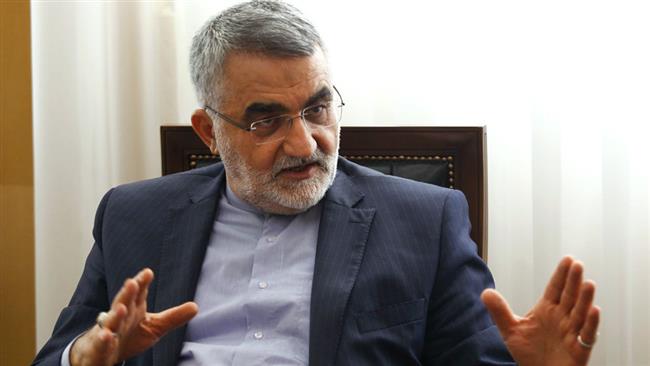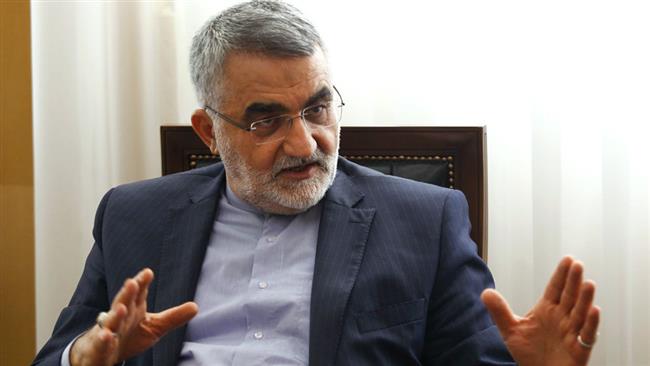 A senior Iranian lawmaker says resistance against the Israeli regime's excessive self-indulgences is the only way to save the Palestinian people and liberate all their occupied lands.
"Today, all the Palestinian revolutionaries have come to the conclusion that the only way for [the Palestinians'] salvation is resistance against Israel's excessive demands until all of the country's territories are liberated," Chairman of the Iranian Parliament's Committee on National Security and Foreign Policy Alaeddin Boroujerdi said on Friday.
He pointed to a planned meeting between the president of the Palestinian Authority, Mahmoud Abbas, and Israeli Prime Minister Benjamin Netanyahu in Moscow and said such negotiations would "certainly bear no fruit."
Boroujerdi  added that the Palestinian Authority has constantly suffered setbacks since it started to going down the wrong path of compromise and reconciliation with the Israeli regime.
The Iranian legislator emphasized that the Palestinians themselves must handle their own affairs.
Russian Foreign Ministry spokeswoman Maria Zakharova said in September that the Palestinian Authority president and the Israeli prime minister have agreed "in principle" to meet in Moscow as Russia hopes for the revival of the so-called peace talks.
She added that it was not clear when the meeting would take place, saying, "The most important thing is to pick the right timing. Intensive contacts on this are ongoing."
Palestinian leaders earlier had rejected the idea of open-ended talks with Israel, saying any future negotiations with the Tel Aviv regime should have a time cap.
The latest round of the so-called peace talks between Israelis and Palestinians, which was organized by the United States, collapsed in 2014.
Tel Aviv's illegal settlement activities in the occupied lands and its refusal to release senior Palestinian prisoners were among major reasons behind the failure of the talks.
On December 23, the UN Security Council adopted an unprecedented resolution demanding an end to Israel's construction of settlements in the occupied West Bank, including East Jerusalem al-Quds.
The UNSC resolution, which was approved with 14 votes in favor and one abstention from the US, has drawn huge anger in the occupied territories. The Tel Aviv regime has vowed that it would do whatever it can to compensate for the impact of the "shameful" resolution.
Hundreds of Israelis live in over 230 illegal settlements built since the 1967 Israeli occupation of the Palestinian territories.
The continued expansion of Israeli settlements has created a major obstacle for the efforts to establish peace in the Middle East.