Palestine
Resistance factions in Gaza Strip organize a military parade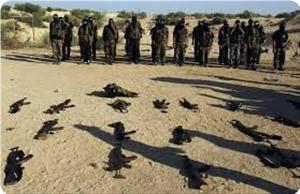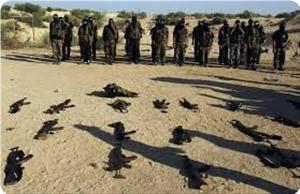 Hundreds of resistance factions' elements in the Gaza Strip took part in a military parade on Friday morning in the northern Gaza Strip, to display their readiness to confront any aggression and their rejection of the futile negotiations with the occupation.
PIC's correspondent said the parade was launched from the city of Sheikh Zayed in the northern Gaza Strip, with the participation of the Qassam Brigades, the military wing of Hamas, Abu Ali Mustafa Brigades, the military wing of the Popular Front for the Liberation of Palestine, the Popular Resistance Committees, Mujahideen Brigades, National Resistance Brigades, Nasser Salahudin Brigades and Al-Ahrar Brigades.
The march roamed the streets of the towns of the north, and is scheduled to end with a press conference after Friday prayers.
The Popular Front said on its website that 50 resistance fighters from the different Palestinian military wings participated in the parade which confirms their unity.
It also stressed that the show, in which groups of elite forces from all Palestinian factions participate is "a major step towards a field unified confrontation", adding that the resistance's only goal is to confront the occupation and liberate Palestine.