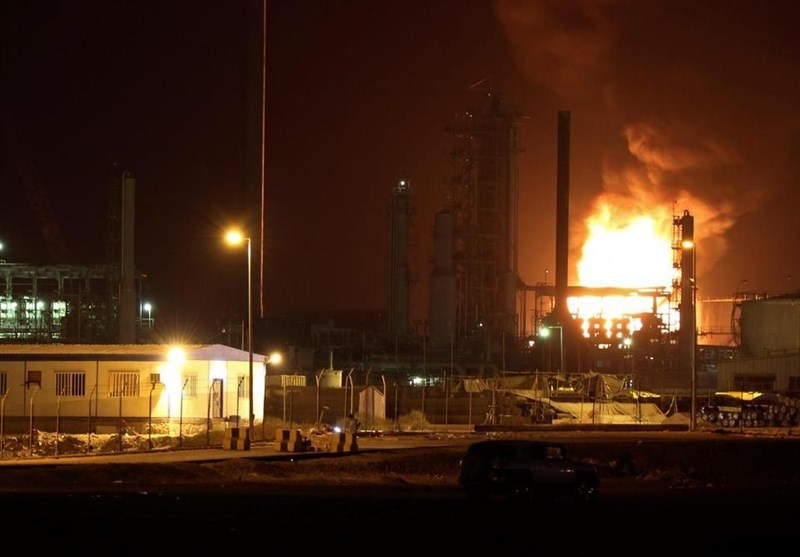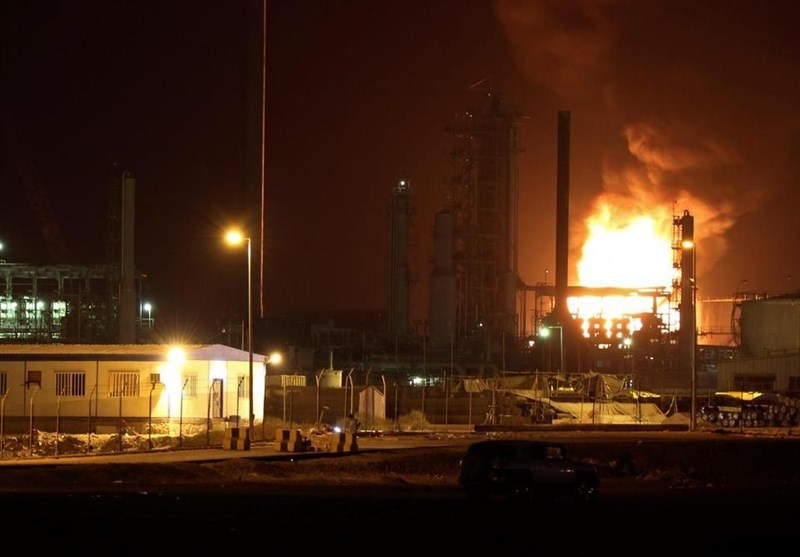 The chairman of Yemen's Supreme Revolutionary Committee, Mohammed Ali al-Houthi, blamed the Saudi-led coalition and its mercenaries for a fire that ripped through a storage tank at the main oil refinery in Aden on Friday.
The Saudi-led aggressors and their mercenaries are responsible for the blaze in the refinery, Houthi said, according to the Arabic-language al-Masirah TV.
The blaze was an attack targeting the people of Aden and the personnel of the refinery, the Yemeni official said.
The fire ripped through a storage tank at the main oil refinery in Al-Buraika city in Aden on Friday evening.
The fire erupted in a pipeline and leaked into one of the reservoir tanks in the refinery, according to media reports.
Yemen's defenseless people have been under massive attacks by the coalition for more than three-and-a-half years but Riyadh has reached none of its objectives in Yemen so far.
Since March 2015, Saudi Arabia and some of its Arab allies have been carrying out deadly airstrikes against the Houthi Ansarullah movement in an attempt to restore power to fugitive former president Abd Rabbuh Mansour Hadi, a close ally of Riyadh.
The Yemeni Ministry of Human Rights announced in a statement on March 25 that the war had left 600,000 civilians dead and injured until then. The war and the accompanying blockade have also caused famine across Yemen.