Syria
Iran
Middle East
Respect for Syria's sovereignty, territorial integrity only solution to ongoing crisis: Iran EU envoy
Iran's Ambassador to the European Union Gholam-Hossein Dehqani says the only way to resume dialogue and secure political solution to the ongoing Syrian crisis is to respect the Arab country's sovereignty and territorial integrity.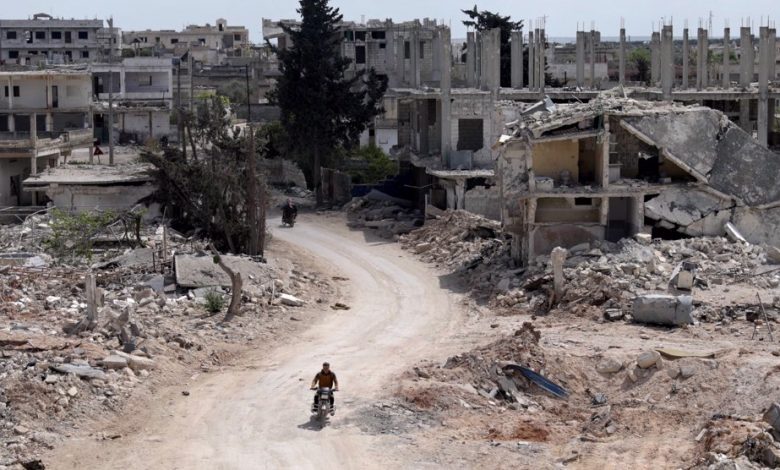 Dehghani made the remarks at the Sixth Brussels Conference on "Supporting the future of Syria and the region" in the Belgian capital city of Brussels on Tuesday.
He elaborated on the Islamic Republic's stance vis-à-vis Syrian conflict and emphasized the need for effective mechanisms in order to resolve the crisis. The senior Iranian diplomat also criticized Western countries' stance on the matter.
Dehqani hailed the relative stability in Syria, saying, "The only viable path to restore peace, resume negotiations, ensure political settlement of the crisis and reconstruct Syria is to respect the territorial integrity and political sovereignty of that country."
The Iranian diplomat also underlined that terrorist groups must be eliminated from Syria and denounced the double standards of some Western countries concerning terrorism and their so-called differentiation between "good" and "bad" terrorists.
"There is no good or bad terrorism. Such a short-minded division would lead to further exacerbation of crises and threats to global security since terrorism cannot be constrained to one particular region," Dehqani said.
He added, "War, sanctions, [economic] siege and blockade of humanitarian aid will not do good to their architects. The international community must take lessons from its mistakes, and stop efforts aimed at isolation of the Syrian government by lifting oppressive sanctions against the Syrian nation."
Dehqani then pointed to Iran's humanitarian assistance to Syria, namely construction of schools, hospitals and medical facilities, saying Tehran has also supported Damascus in the fight against COVID-19 outbreak and helped it rebuild Syria's economic and industrial infrastructure.
The Iranian ambassador criticized the silence of the international community on Israeli acts of aggression against non-military and civilian sites inside Syria, terming such strikes a blatant violation of the UN Charter.
"Solution to the Syrian crisis can only be achieved through a comprehensive approach that covers all aspects of the matter, including an end to illegal sanctions, return of all Syrian refugees, cessation of Israeli attacks on Syria and increased humanitarian aid to the country," he said.