Syria
Return of refugees number-one priority for Syria: Assad to Putin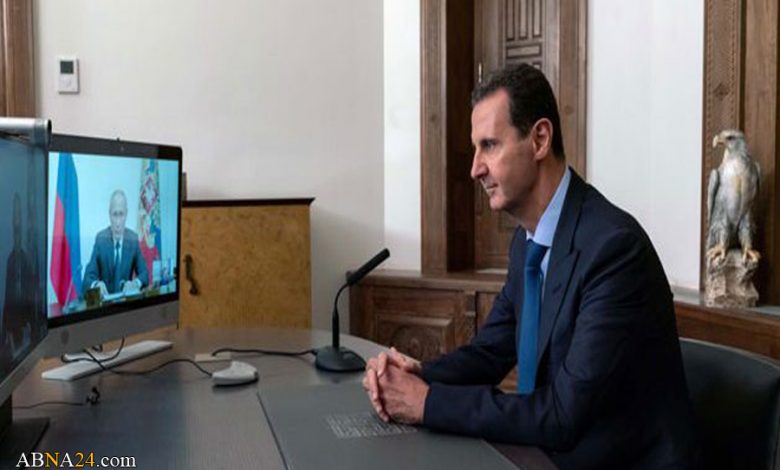 Syrian President Bashar al-Assad has told his Russian counterpart Vladimir Putin that the return of Syrian refugees is a priority for the Arab country, a few days before an international conference in Damascus on refugees' return.
The Syrian leader, who was speaking via a video call broadcast by the Syrian presidency's Facebook page with Putin, said on Monday that the two-day conference on Wednesday and Thursday is just the beginning of addressing this humanitarian issue, Syria's official news agency SANA reported.
Assad also indicated that "the largest part of the refugees" is willing to return to their homeland after the Syrian government set things right for their return.
"As you know, the largest part of the refugees are those who have escaped from terrorism, from the killing and fear… Another part is made up of those who left because of the destruction of infrastructure, which made their life in cities, villages or neighborhoods impossible," the Syrian president added.
Assad stated that the biggest obstacle facing the return of refugees is the Western sanctions imposed on Syria, both on its government and people, adding, "Therefore, the return of the refugees requires assurances about provision of their basic needs and ensuring their livelihood."
"The issue of refugees is a humanitarian issue for us and you and for a lot of countries, but for us, it is a national cause," Assad told the Russian president.
The return of the Syrian refugees to their home country "is a priority for us as a government in the coming period, especially after the liberation of large parts of the Syrian territories, and after the battlefield has receded despite the continuation of terrorism," the Syrian president said.