Middle East
Syria
Reuters: Terrorists from Libya and other countries among Armed Groups in Syria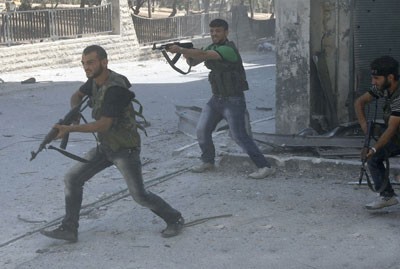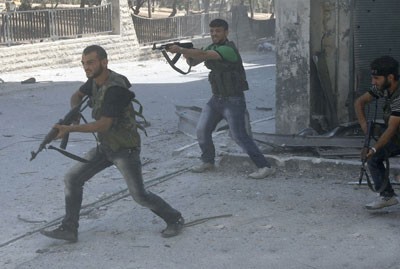 Fighters of last year's civil war in Libya have joined the armed terrorist groups in Syria, Reuters reported on Tuesday.
The news agency quoted a Libyan-Irish terrorist as saying that Libyan "veteran fighters…have come to the front-line in Syria, helping to train and organize rebels."
Hussam Najjar, who has a Libyan father and Irish mother, has entered Syria, said the agency, noting that Najjar, who goes by the name of Sam, is a trained sniper and was "part of the rebel unit that stormed Gaddafi's compound in Tripoli a year ago, led by Mahdi al-Harati, a powerful militia chief from Libya's western mountains."
Harati, Reuters added, now leads a terrorist group in Syria known as the Umma Brigade.
Harati's brigade, according to Najjar, "is made up mainly of Syrians but also including some foreign fighters, including 20 senior members of his own Libyan rebel unit."
The agency said that Harati asked Najjar to join him in Syria from Dublin a few months ago.
The Libyan fighters, Najjar told Reuters, "include specialists in communications, logistics, humanitarian issues and heavy weapons."
He noted that thousands more fighters from the Arab world were gathering in neighboring countries prepared to join the armed groups in Syria.