Syria
Rifts Widening among Terrorists' Ringleaders as Syrian Army Advances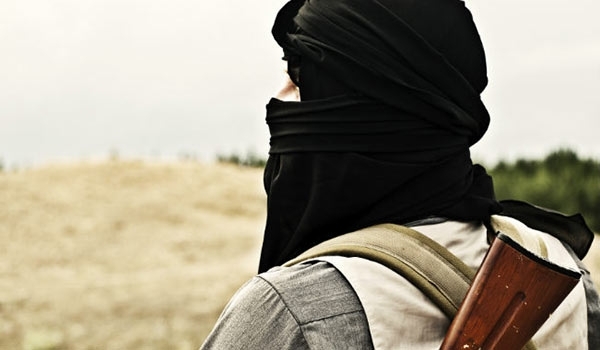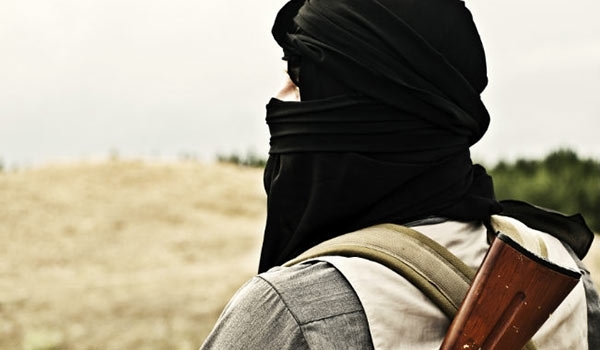 Rifts among terrorists' leaders widen as the Syrian army backed by the popular defense groups continues to advances against the Takfiri militants, Syrian Army Spokesman Ali Mahyoub said, adding the number of the terrorists who are fleeing towards the Turkish borders has doubled.
Ali Mahyoub said in a statement on Saturday that the army and the popular defense groups, backed by the Syrian and Russian warplanes, successfully fought and faced the terrorist groups and made major gains, inflicting heavy losses on terrorists in Damascus, Dara'a, Sweida, Lattakia, Aleppo, Hama and Homs.
The army, backed by the allied forces, regained control over more than 65 towns and farms and strategic lands in the Southwestern countryside of Aleppo, said the spokesman.
He added that the army continued to advance from several directions after it completely took control of Khan Touman and al-Qurasi towns and the area surrounding depots and farms.
Mahyoub also stressed that that army inflicted heavy losses on the terrorists who tried to infiltrate into military posts in Bashkoy, Dweir al-Zeitoun and Handarat in the Northern part of Aleppo.
The military spokesman said that Syrian Air force carried out airstrikes on gathering centers and command posts of terrorist groups in Eastern Ghouta in Damascus Countryside, killing Zahran Aloush, the leader of the so-called Jeish al-Islam terrorists group and a large number of senior commanders of al-Rahman brigade and Ahrar al-Sham.
The army also took control over al-Ishara position, the farms surrounding Marj al-Sultan town in Eastern Ghouta and wide areas of farms between Darayya and al-Moadamyeh in Western Ghouta after destroying a net of tunnels and killing a number of terrorists.
The army also destroyed an armored vehicle and three machine gun-equipped vehicles to the South of al-Manshieh neighborhood in Dara'a al-Balad and gathering centers of terrorists in al-Naziheen Camp, South of Busra square, to the South the electricity company and on al-Sad road in Dara'a al-Mahata, killing a number of terrorists, including Reda Mohammad al-Masalmeh, the leader of the so-called Syria Revolutionaries front.
The army spokesman also said the army troops thwarted an infiltration attempt by a terrorist group to al-Thoula village and destroyed a large group of vehicles to the East of Boutheina Hill and a machine gun-equipped vehicle in al-Qasr village, and  killed all members of a terrorist group in Dier Dama in al-Lajat area in Sweida province.
In Homs province, the army thwarted attempts by a terrorist group to infiltrate from Rahoum towards Maksar al-Hisan, from Unq al-Hawa towards Jub al-Jarah, and from Haiyal Mountain towards a military post in the Eastern countryside of Homs, according to the military spokesman. The army also repelled a militants' attack on Salmiyeh- Ain al-Nisr road.
The army, backed by the popular defense groups, continued to advance in the Northern part of Lattakia and established control over Ateira and al-Kabeer, Rweiset al-Udi, Rweiset al-Harami, Syriatel bridge, Big Black Mountain and a number of hills and strategic heights. The army also carried out a special operation in Daghdaghan farm in Rabia area, and discovered a large field hospital, including masks, medical equipment and other equipment, mostly Turkish, Saudi, Qatari and American.
The military spokesman pointed out that from December 17th to 26th, the Syrian air force carried out 168 sorties on 590 targets of terrorist groups in Damascus, Homs, Hama, Idlib and Aleppo.
The air strikes destroyed a convoy of vehicles on al-Teibeh – al-Sukhneh road, three ISIL command posts in Maheen and al-Hadath in Homs and command posts of Ahrar al-Sham movement in Atshan and a depot of al-Nusra Front terrorist group in al-Lataminah in Hama province.
A convoy of vehicles of al-Nusra terrorists was also destroyed in airstrikes in al-Hbeit as well as machine gun-equipped vehicles to the North of Khan Sheikhoun in Idlib countryside and three fortified positions, two command and communication centers in al-Hatabat hill and Ain al-Beida, al-Bab, Khan al-Asal and Sharba'a in Aleppo countryside.
Terrorists' command posts in Autaiya in Eastern Ghouta in Damascus Countryside were also destroyed.
The military spokesman concluded the statement assuring that the army is determined to continue the national tasks of eliminating terrorism and restoring security and stability to Syria.