Syria
Rights Group: Terrorist Groups Use Chemical Weapons in Syria's Aleppo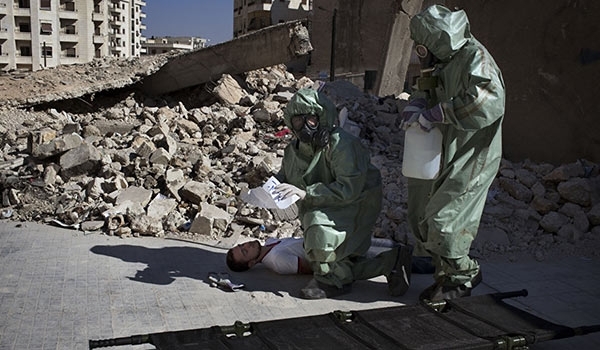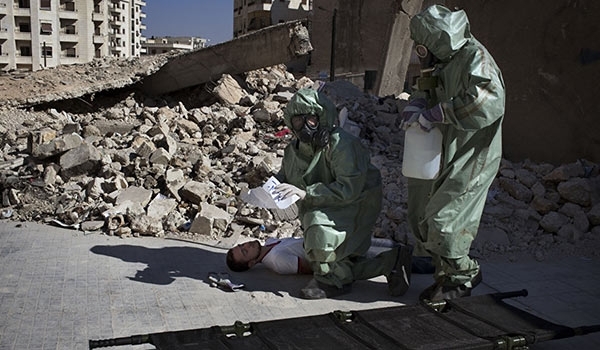 The Organization for the Prohibition of Chemical Weapons (OPCW) announced on January 4 that all chemicals in Syria had been destroyed, however, in April reports emerged that the terrorist groups could be using and producing chemical weapons in Syria, the Amnesty International (AI) said Friday.
"Among the weapons used by the armed groups are unguided projectiles which cannot be accurately aimed at specific targets, including home-made 'Hamim' rockets and projectiles fitted with gas canisters known as 'hell cannons'," the rights group said in a Friday release, Sputnik reported.
According to the AI, the attacks "possibly including with chemical weapons" have destroyed civilian homes, markets and mosques in the city (Aleppo) and have killed and injured civilians.
Kurdish People's Protection Units (YPG) stated that the Ahrar al-Sham terrorist group shelled the Sheikh Maqsoud neighborhood using white or yellow phosphorus munitions. At the same time, the Jeish al-Islam group has stated that it had deployed "forbidden" weapons.
A doctor told AI that he treated six civilians and two YPG fighters in April for symptoms including shortness of breath, numbness, red eyes and severe coughing fits.
"He said that several of the victims reported seeing yellow smoke as missiles impacted," the group reported on Friday, adding that a toxicologist who viewed video clips of the apparent attack and reviewed the doctor's testimony, said the patients' symptoms "could be the effects of a chlorine attack."