Bahrain
Rights groups urge rehabilitation for Bahrain inmates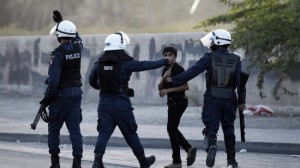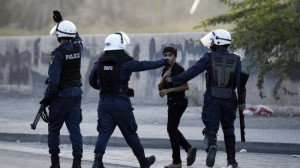 Human rights groups say Bahrain should provide victims of the Al Khalifa regime's torture with physical and psychological rehabilitation.
Human Rights Watch (HRW) and other human rights groups put forward their demand in a letter they sent to Bahrain's King Hamad Bin Eisa Al Khalifaon on Monday, adding that the Bahraini authorities should address the health needs of 13-high profile prisoners, some of whom are suffering from the effects of torture by Bahraini interrogators in 2011.
According to the Bahrain Independent Commission of Inquiry (BICI), state security forces had maintained "a deliberate practice of mistreatment" in the aftermath of anti-regime protests and "a more discernible pattern of mistreatment" in relation to the 13-high profile activists serving long-term sentences.
BICI also documented claims that security officials beat prisoners while they were being treated at hospitals, including at the Bahrain Defense Force (BDF) hospital.
Two detainees told BICI that they were blindfolded and handcuffed to their beds during their time in the BDF hospital. One said that security forces there threatened him with sexual abuse and execution, and made sexual threats against his wife and daughter. The other said that, "There were many beatings at [the] BDF."
"These 13 prisoners should not be in jail in the first place, but that doesn't mean Bahrain can ignore its obligation to help them recover from torture by its security forces," Sarah Leah Whitson, Middle East director at HRW.
Since mid-February 2011, thousands of anti-government protesters have held numerous demonstrations in the streets of Bahrain, calling for the Al Khalifa royal family to relinquish power.
One month after the start of anti-regime protests, troops from Saudi Arabia and the United Arab Emirates were deployed to the country to assist the Bahraini government in its crackdown on peaceful protesters.
According to local sources, scores of people have been killed and hundreds arrested.