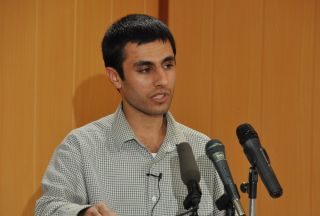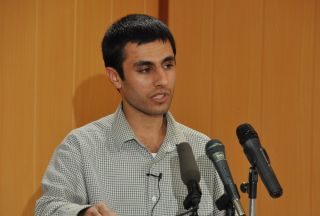 Jundallah terrorist group leader Abdolmalek Rigi, who was arrested on a flight from the UAE to Kyrgyzstan, has met families of those killed by his notorious group.
Rigi answered questions raised by the families of the victims and expressed regret over his terrorist acts. He also asked them to forgive him.
Iranian security forces arrested Rigi on February 23, while he was on a plane to Kyrgyzstan from Dubai.
Rigi has been charged with 79 counts of different crimes. The prosecutors have demanded the death penalty for him.
The terrorist leader has already confessed to having links with NATO officials in Afghanistan and foreign spy agencies like the CIA.
Jundallah, which is based in Pakistan, has carried out numerous bombings, assassination attempts, and terrorist attacks in Iran, one of which killed at least 40 people in the southeastern city of Pishin.