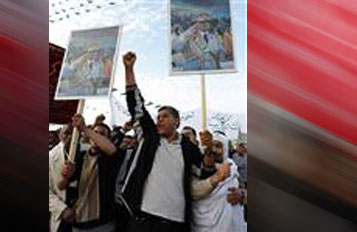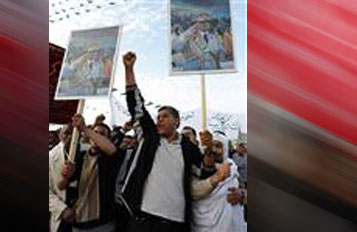 Hundreds of people clashed with police and government supporters overnight in the eastern Libyan city of Benghazi, a witness and local media said, in a rare show of unrest in the oil exporting country.
Libya has been tightly controlled by Muammar Gaddafi for over 40 years but has also felt the ripples from popular revolts in its neighbors Egypt and Tunisia.
Libyan state television said that rallies were held in the early hours of Wednesday morning across the country in support of Gaddafi, who is Africa's longest serving leader.
Reports from Benghazi, about 1,000 km (600 miles) east of the Libyan capital, indicated the city was now calm but that overnight, protesters armed with stones and petrol bombs had set fire to vehicles and fought with police.
The protesters were angry about the arrest of a human rights campaigner and demanded his release.
The online edition of Libya's privately-owned Quryna newspaper, which is based in Benghazi, said 14 people were hurt in the clashes, including 10 police officers. It said none of the injuries was serious.