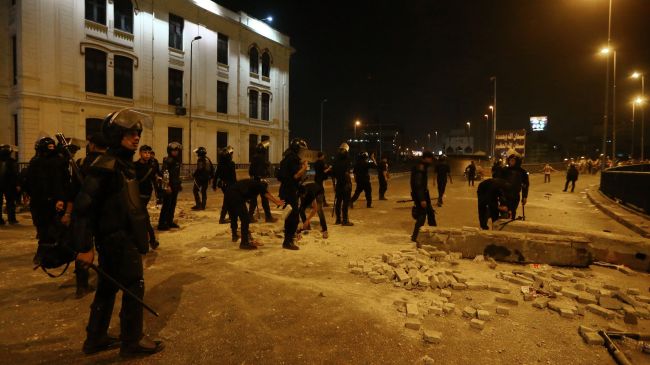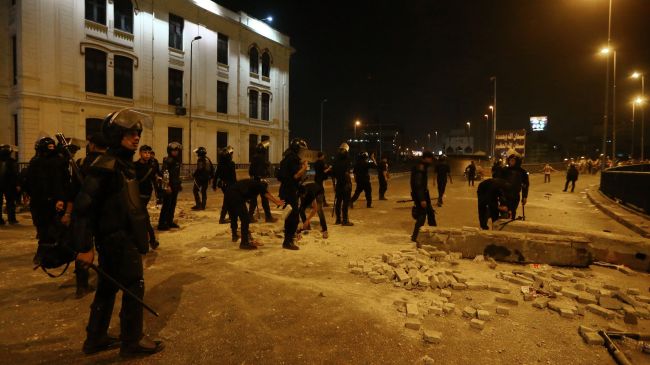 Fresh clashes have erupted between Egyptian riot police and supporters of ousted President Mohamed Morsi calling for his reinstatement.
The scuffles broke out in central Cairo on Monday as pro-Morsi protesters tried to block Ramses Street, one of the main thoroughfares in Cairo, demanding Morsi's return to office.
The security forces fired tear gas and birdshots to break up the demonstrations and cut off access to Ramses Street and the October 6th Bridge across the Nile, eyewitnesses said.
According to medical sources, nearly two dozen people have been injured in the latest confrontations and many have been arrested.
Tension goes on as the US hails the post-coup situation as "a second chance" for democracy in the African country.
"The United States is firmly committed to helping Egypt succeed in this second chance to realize the promise of the revolution," Deputy Secretary of State William J. Burns said after his visit to Cairo.
Burns' remarks sparked outrage among Egyptians.
The Tamarod (Rebels for Arabic) movement which organized anti-Morsi demonstrations, refused to meet with Burns and U.S. Ambassador Anne Patterson, accusing the United states of supporting Muslim Brotherhood and Israel.
The Salafist Nour party also rejected what they called "American interference in Egyptian affairs," according to Egyptian Media.
Tension has intensified since the Egyptian army pushed President Mohamd Morsi aside and suspended the constitution and dissolved the parliament on July 3 and declared the chief justice of Egypt's Supreme Constitutional Court, Adli Mansour, as interim president within the day.
This is while Egypt's public prosecutor has ordered the arrest of seven Muslim Brotherhood leaders for inciting violence between supporters and opponents of the Muslim Brotherhood in the days before and after Mohamed Morsi was ousted as president of Egypt.