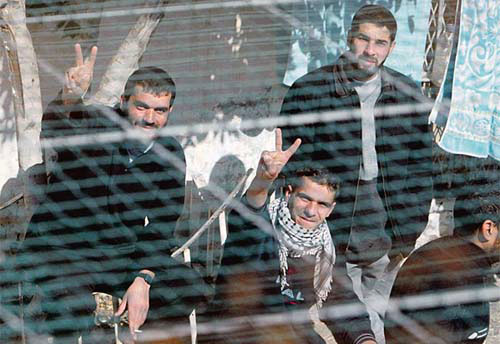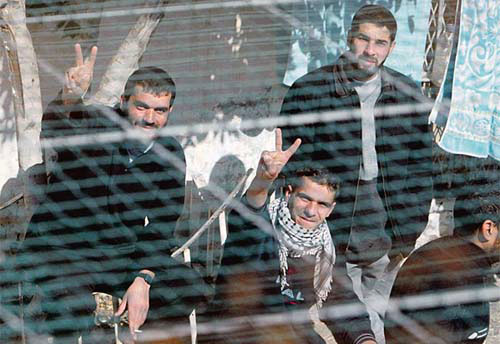 Tension rose in Zionist "Majdo" prison after "Israeli" "Metsada", "Nahshoun", and "Darour" units had broken into departments 4, 6, and 9 of the prison, which led to four injuries among the prisoners with no update on their conditions, according to the Head of High Follow-Up Committee for Prisoner Affairs Amin Shuman, who also revealed tension in "Eshel" prison.
Shuman further accentuated that these assaults are systemised to affect the prisoners' spirit and isolate them from the outside world.
In this context, exclusive sources told "al-Ahed" news website that the National Movement for prisoners' leadership is preparing for escalations in light of "Israel" Prison Service's denial of Palestinian hunger strikers Ayman al-Sharawna and Samer Issawi's rights, noting that the latter's case will be reconsidered on Thursday after 5 months of hunger strike.
Furthermore, the Minister of the Committee for Prisoners and Detainees in "Israeli" prisons in Ramallah Issa Qaraqe reiterated the necessity of Zionists to hold responsibility of the detained hunger strikers.
Qaraqe, in a news conference held in Islamic Jihad Movement leader hunger striker Jaafar Ezziddine's house, appealed all international organisations and the Red Cross to hasten in intervening and putting an end to these tragedies.
Also, the Jihad Movement declared its intention to perform Friday prayers in front of the International Committee of the Red Cross Headquarters in Gaza in solidarity with the prisoners.