Syria
Rival Militants Win Back 5 Key Regions from ISIL in Aleppo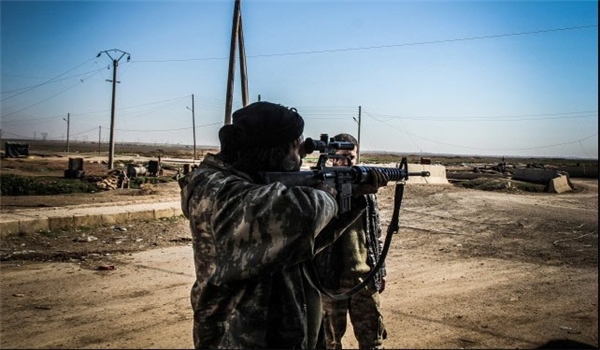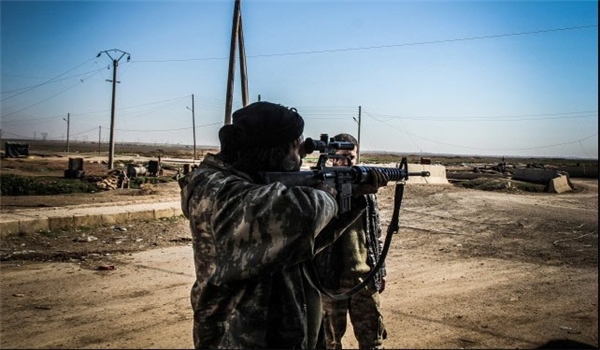 The rival militant groups managed to capture five strategic regions in clashes with the ISIL terrorists in the city of Azaz in Northern Syria.
The militant groups took Al-Hossein, al-Fariziya, Sheikh Rieh, Yahmoul and Jarez in Eastern Azaz back from the ISIL.
Meantime, the local sources announced that fierce clashes were underway between the militant groups and the ISIL near the village of Beel.
Last April, the ISIL attacked Haramin and Akedeh camps in the Eastern part of Azaz city.
Also in April, several terrorists of Faylaq al-Sultan Murad were killed in clashes with ISIL in Northern Aleppo province.
Faylaq al-Sultan Murad, affiliated to the Free Syrian Army, confirmed that at least eight members of the group were killed in fierce clashes with the ISIL near the village of Tal Hossein.
A number of the ISIL terrorists were wounded in the clashes.
The ISIL terrorists stormed the strongholds of their rivals in the surroundings of the Northern town of Azaz near the border with Turkey and took control over five villages in the region.
The ISIL engaged in fierce clashes with the rival terrorist groups of Free Syrian Army (FSA) and al-Shamiyeh Front, and forced them to retreat from the villages of Tahmoul, Jariz Kafreh, Fayruziyeh, Tilal al-Hussein and Doudiyan.
Scores of the terrorists from both sides were killed in the clashes.