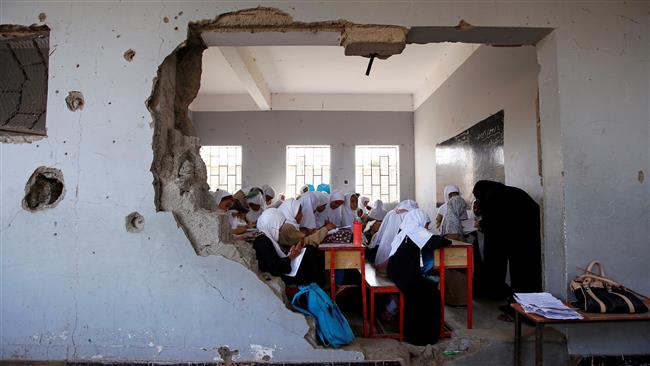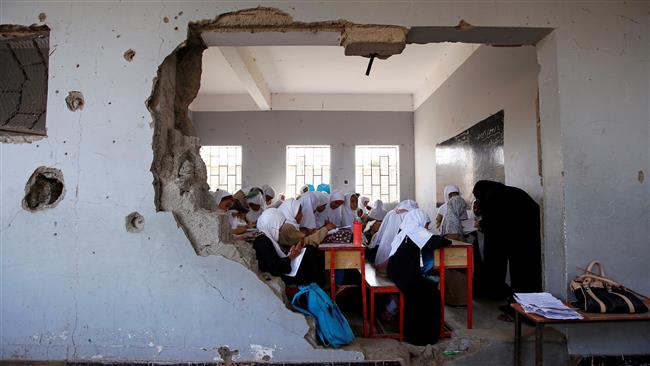 Iranian lawmakers have condemned the Saudi regime's killing of Yemenis, saying the aggression is being carried out amid a "meaningful" Western media silence.
In an era that certain Western countries, including the US, claim to advocate human rights, we are unfortunately witness to horrific crimes against the oppressed and defenseless people of Yemen by the Saudi regime amid the silence of Western media, a total of 191 lawmakers said in a statement issued on Wednesday.
The MPs warned about a humanitarian catastrophe caused by the Saudi invasion of Yemen and the blockade of the country's air, land and sea ports, which has practically blocked provision of humanitarian aid, including foodstuff and medicine, to the Yemeni people, holding Saudi officials as well as the kingdom's allies, including the US, accountable for crimes in Yemen.
"The main question is that how can Saudi Arabia kill innocent people on a daily basis with different types of deadly weapons while the so-called advocates of human rights not only keep silent but also endorse this disgraceful inhumane measure," read part of the statement.
The government in Riyadh, backed by a coalition of its allies, has been pounding Yemen since March 2015 in an attempt to crush the Houthi Ansarullah movement and reinstall former president Abd Rabbuh Mansur Hadi, a staunch Saudi ally.
In addition to airstrikes, the Saudi-led military coalition has also imposed a blockade on Yemen.
On Tuesday, the UN aid coordinator called on the Saudi-led coalition to open all Yemeni seaports urgently, saying millions of lives were at risk.
"We have some 21 million people needing assistance and seven million of those are in famine-like conditions and rely completely on food aid," Jamie McGoldrick said in the Swiss city of Geneva.
"The continued closure by the Saudi-led coalition of critical seaports and airports is aggravating an already dire humanitarian situation. I think it poses a critical threat to the lives of millions who are already struggling to survive," McGoldrick added, warning, "The humanitarian impact of what is happening right now is unimaginable."
Yemen is also suffering from an outbreak of cholera that has sickened more than 900,000 people in six months and killed over 2,200.