Palestine
Rizka: Israeli military escalation targets foiling Qatari Emir's visit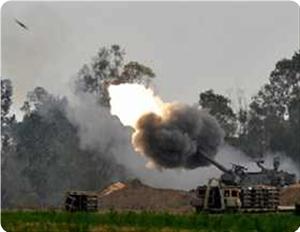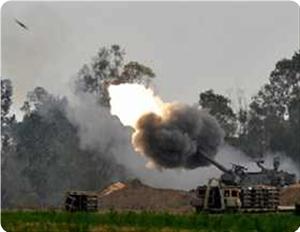 The Israeli aggression on northern Gaza on Monday aimed at foiling the historic visit of Qatari Emir Sheikh Hamad Al Thani to Gaza on Tuesday, Dr. Yousef Rizka, political advisor to Palestinian premier Ismail Haneyya, said.
Rizka told Quds Press that the Israelis realize the importance of the Qatari Emir's visit topped by breaking the siege on Gaza, thus they want to foil it.
He said that Sheikh Hamad would open a group of Qatari-financed projects to the tune of one quarter of a billion dollars.
The Israeli raids on northern Gaza killed two Palestinian resistance fighters and wounded five other citizens.
For its part, Hamas movement highly appreciated the Qatari visit, describing it as a "daring step" at a very sensitive stage.
It said that the visit by Sheikh Hamad, his wife, and a senior delegation, is of humanitarian nature aimed at extending support for a people under siege and oppression.
Hamas said that the visit of the first Arab leader to Gaza pointed to breaking the political siege imposed on it, recalling the positions of other countries such as Egypt and Turkey in alleviating the siege and calling on the Arab League to practically implement its decision on breaking the Gaza siege.
For its part, the Fatah faction of PA chief Mahmoud Abbas officially refused to participate in the reception of the Qatari Emir.
Reliable sources told Quds Press that Abbas was infuriated by the visit, on the grounds that it would mean recognizing the Hamas government and encouraging Hamas against completing the national reconciliation process.
The sources said that Abbas turned down a Qatari invitation to accompany the Emir on his visit to Gaza.