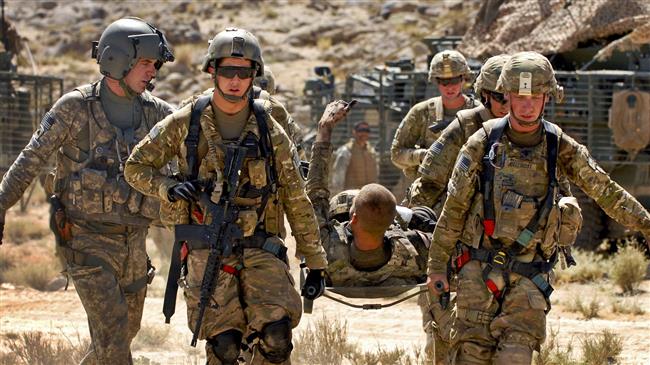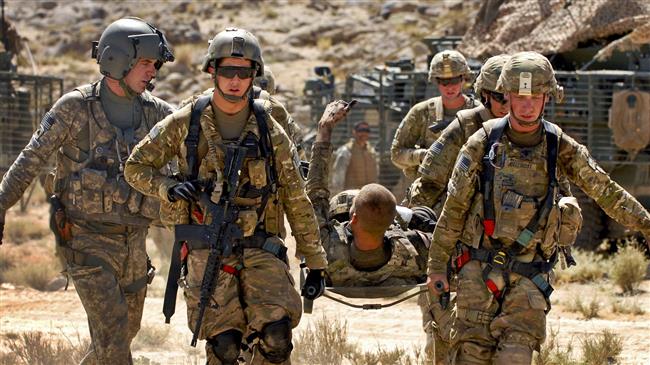 A US soldier has been killed after a roadside bomb went off close to his patrol in Afghanistan's southern Province of Helmand.
The Pentagon said in a statement that Staff Sgt. Reymund Rarogal Transfiguracion, 36, succumbed on Sunday to the wounds he had received in the incident a few days earlier.
The soldier died of "wounds sustained when an improvised explosive device detonated near him while he was conducting combat patrol operations in Helmand Province, Afghanistan," the Pentagon said in a statement on Monday.
The US invaded Afghanistan in 2001 with the apparent aim of toppling the Taliban. The invasion did topple the militant group, but now, some 17 years on, the Taliban have significantly boosted their campaign of violence in the country.
The chaos has also paved the way for the Daesh terror group – which suffered a heavy defeat in the Middle East last year – to establish a foothold in the war-torn country under the nose of the American military.
Acts of terror claimed by Daesh and the Taliban are seemingly expanding in Afghanistan's capital, Kabul.
In August 2017, US President Donald Trump went against his election campaign promise to pull American forces out of Afghanistan, announcing in a surprise move that Washington would drop a withdrawal timeline and commit even more troops to the country.
The United States now has about 16,000 troops based in Afghanistan.
It has also lost over 2, 370 military servicemen in the course of the so-called war on terror, according to the latest figures.