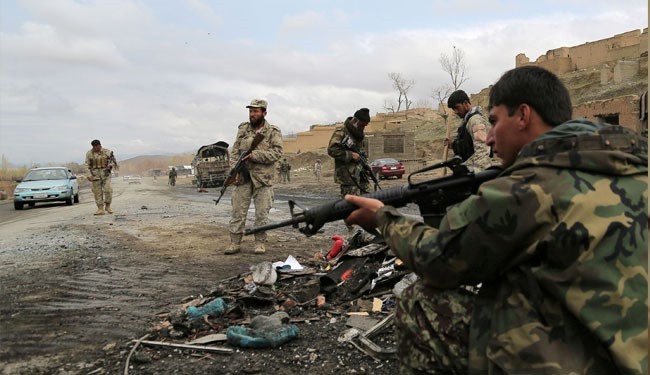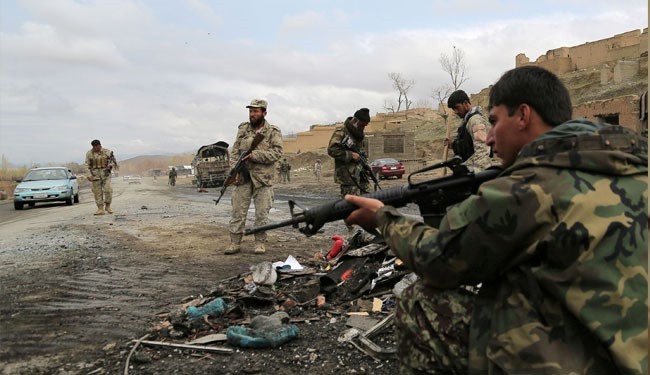 Fourteen civilians have been killed when a roadside bomb ripped through their minivan vehicles in eastern Afghanistan, officials said.
The victims were travelling in the Giro district of Ghazni province after a wedding ceremony on Saturday when the bomb went off, district governor Abdullah Khairkhwah said.
"Fourteen civilians were killed, seven of them were women, and the rest were men, as their minivan vehicles hit a roadside bomb," Khairkhwah said.
The district governor said the death toll could rise.
Ghazni provincial governor spokesman Shafiq Nang confirmed the incident.
Roadside bombs are commonly used by Taliban insurgents to target Afghan and foreign forces.
There was no immediate admission of responsibility for the deaths.
On Saturday, Afghan MPs have summoned top security officials about security during an upcoming election run-off.
Defense minister Bismillah Mohammadi said army forces were ready to handle security for the run-off, which will happen on June 14th.
"The enemies of Afghanistan have increased their attacks recently, because we are going to the elections run-off, and they want to cause this process to fail," Mohammadi added. "But they will fail".
Afghanistan is in the middle of presidential elections, with former foreign minister Abdullah Abdullah and ex-World Bank economist Ashraf Ghani due to compete in a head-to-head run-off vote next month.
– See more at: http://en.alalam.ir/news/1598846#sthash.fLTGvgqw.dpuf