Asia-Pacific
Rocket attack in Ukraine's Mariupol kills 27, injures more than 90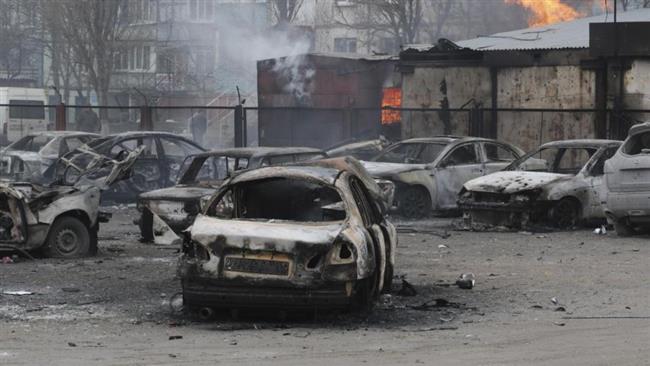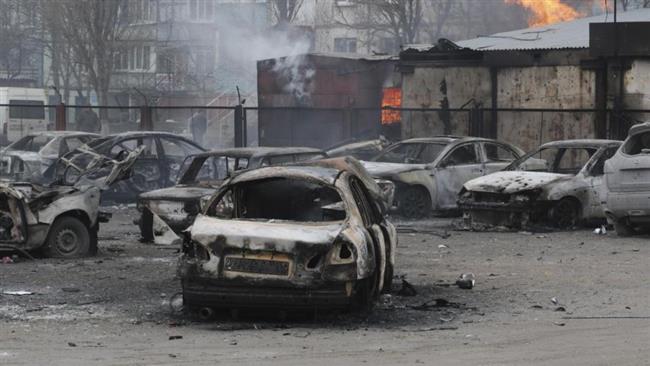 At least 27 people have been killed in a rocket attack in Ukraine's coastal city of Mariupol, amid pro-Russia forces' announcement that they will not push for fresh peace talks with Kiev.
According to the Ukrainian Interior Ministry, nearly 90 people were also injured in the attack, which targeted a market in a residential district of the city on Saturday.
The assault is said to have set fire to several buildings and cars.
"Right now there are problems with the cell phone network so it is impossible to call relatives who live in that part of town," a Mariupol resident said.
Mariupol, the southeastern Sea of Azov city, which is home to around 500,000 people, sits on a highway that links areas under the control of pro-Russia forces in the east and the Black Sea peninsula of Crimea that joined Russia in March 2014.
On Friday, the leader of Ukraine's self-proclaimed Donetsk People's Republic, Alexander Zakharchenko, said pro-Russia forces would continue to fight for more territory in eastern Ukraine and abandon the peace negotiations with the Ukrainian government.
He noted that pro-Russians are advancing in five directions to push back Ukrainian government forces to the limits of the restive Donetsk region, adding, "We will advance to the border of the Donetsk region."
On September 5, 2014, the representatives of Ukraine, Russia, and the self-proclaimed republics of Donetsk and Lugansk inked a ceasefire deal in the Belarusian capital, Minsk. The truce has been violated almost daily by both the Ukrainian military and pro-Russia forces operating in eastern Ukraine.
Donetsk and Lugansk, which are mainly Russian-speaking regions, have witnessed deadly clashes between pro-Russia forces and the Ukrainian army since Kiev launched military operations to silence pro-Russia protests there in mid-April 2014.