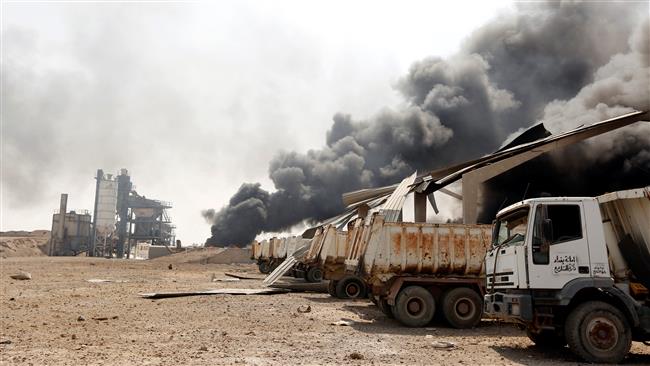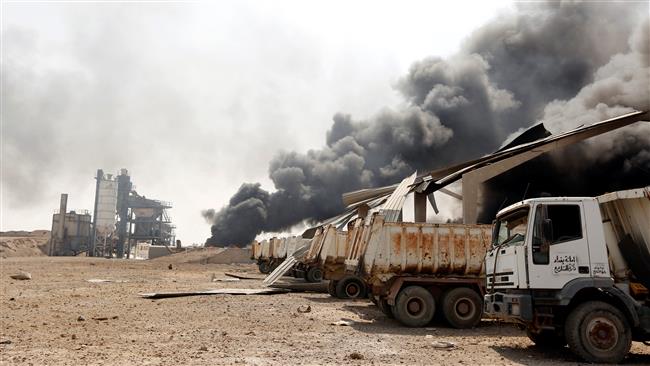 Explosions rock northeastern neighborhoods of Baghdad as tens of thousands from across Iraq and abroad converge on a shrine to commemorate the martyrdom anniversary of a Shia Imam. 
Police initially said at least two people were killed and 11 others wounded after mortar rounds or rockets hit three areas near the vast Shia neighborhood of Sadr City on Friday.
But other officials said an explosion at a weapons depot had caused three rockets to spray across the neighborhood.
The blasts came as many faithful descended on the Kadhimiya shrine in Baghdad to commemorate the martyrdom anniversary of Mohammad al-Jawad, the ninth Shia Imam and a grandson of Prophet Mohammad.
A column of smoke billowed over Obaidi, a Shia neighborhood where the storage is located.
Since 2014, the Takfiri terrorist group of Daesh has been ravaging Iraq. Army and volunteer forces have been fighting the militants back.
According to the United Nations Assistance Mission for Iraq (UNAMI), a total of 691 Iraqis lost their lives in violence in Iraq last month, and 1,016 others were injured.