Turkey
Iraq
Middle East
Rockets target military base housing Turkish forces in northern Iraq
A number of rockets have reportedly targeted a military base in Iraq's northern province of Nineveh, which houses Turkish forces involved in ongoing military operations against purported positions of the Kurdistan Workers' Party (PKK) terrorist group in the semi-autonomous Kurdistan region.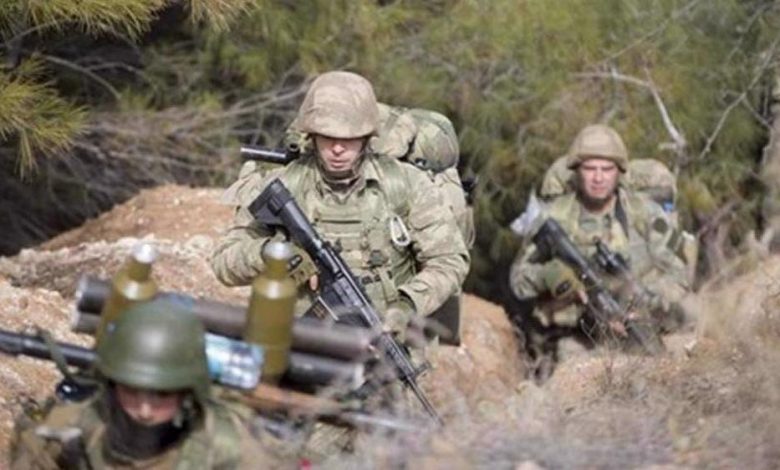 Sabereen News, a Telegram news channel associated with Iraqi anti-terror Popular Mobilization Units – better known by the Arabic name Hashd al-Sha'abi – reported that a number of 122 mm rockets struck Zilkan base in northern Iraq's Bashiqa region at around 12 p.m. local time (0900 GMT) on Monday.
An Iraqi resistance group calling itself Taskeel Ahrar al-Iraq (Assembly of Free Iraqi Men) claimed responsibility for the attack, saying it targeted the base.
The Erbil-based Directorate General of Counter Terrorism (CTD) said in a statement on its Facebook page that the military base in Zilkan was targeted with two rockets.

"One rocket landed inside the base while the other landed in the vicinity of Gudad village without causing casualties or material damage," Kurdish-language Rudaw television news network cited the CTD as saying.
The rockets were believed to have been fired from near Gugjali neighborhood in Mosul city, the report added.
On July 20, Turkey carried out a strike against the Iraqi hill village of Parakh in the Zakho district in Dohuk province, killing at least nine tourists, including children and women, and wounding more than 20 others.
Iraqi resistance groups have also time and again warned Turkey of the consequences of its incursions into their country.