Iran
Rohani: Iranian people real winner of presidential elections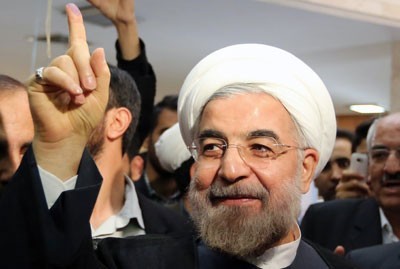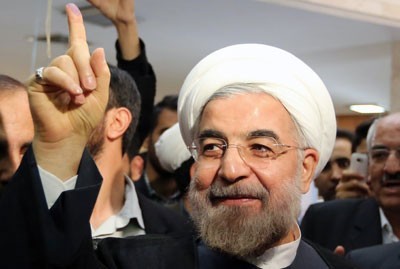 Iranian New President-elect Hassan Rohani stressed that the real winner of the presidential elections is the Iranian people who have made a wide stride towards achieving the national interests and administration based on moderation and reform.
In his first massage addressed to the Iranian People after winning the presidential election broadcast by Iranian Radio and TV, Rohani congratulated the Iranian people who have outlined a historic and political epic through their active participation in the election.
"Those who respect democracy and the principle of free dialogue based on rightness should talk with Iran, from now on, in a suitable way in order to get the appropriate response, and they should promote peace, security and development in the region and the world through enhancing relations based on mutual interests," Rohani said in an address to the international community.
Earlier, the Iranian Interior Ministry said that Dr. Hassan Rohani won the Presidential Elections in Iran and became the President of the Republic.
Iranian Interior Minister Mostafa Mohammad-Najjar said in a press conference made that "Rohani won the majority of the votes, obtaining 17,613 million votes out of the 35,458 million valid votes," adding that the turnout reached 72,7 percent.
Dr. Hassan Rohani was born in 1948 in the city of Sorkheh in Semnan province. He descends from a family long known for struggling against the rule of the Shah's regime.
Rohani participated in re-organizing the Iranian army, he was elected a member in the Shura Council for five terms between 1980 and 2000 and was the secretary of the Supreme National Security Council for 16 years from 1989-2005.
Rohani was advisor to presidents Hashemi Rafsanjani and Mohammad Khatami. In 2003, he was Iran's representative to the negotiations with the European side on the Iranian nuclear file.