Iran
Rohani vows broaden ties with UNESCO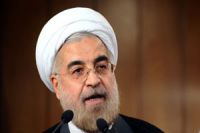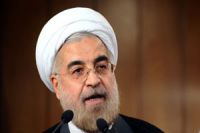 Iranian president-elect Hassan Rohani has called for the expansion of ties with the United Nations Educational, Scientific and Cultural Organization (UNESCO), noting that enhancement of cooperation with the world body will top his foreign policy agenda.
Rohani said on Tuesday, "Since the Islamic Republic of Iran has its roots in original Islamic teachings and rich Persian culture, close and constructive cooperation with UNESCO is among the top foreign policy priorities of Iran in the cultural sector".
He made the remarks in response to a message by Director General of UNESCO Irina Bokova congratulating him on his victory in Iran's June 14 election.
Rohani also noted that cultural interaction among world states together with the discovery of commonalties will help consolidate cultural bonds and friendship among nations, and will serve global peace.
Rohani expressed hope that Tehran and UNESCO will witness more cooperation during his four-year term in office.
In a message to Rohani on July 6, Bokova felicitated him on his landslide victory in Iran's presidential polls and stressed that UNESCO would spare no efforts to expand relations with Iran.
Rohani won 50.7 percent of the vote to secure an outright victory in the June 14 presidential election. Nearly 50.5 million Iranians, including more than 1.6 million first-time voters, were eligible to participate. The Interior Ministry put the voter turnout at 72.7 percent.