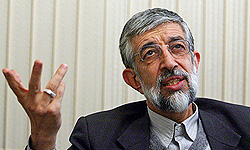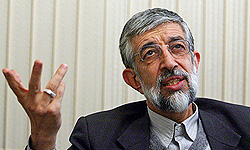 A senior Iranian legislator on Sunday said that ratification of a 55-milion-dollar budget for the Pentagon to launch soft war against Iran indicates the role of the Zionist lobbies in the US policy makings.
"The issue displays Zionists' pressures in the US management and its large-scale decision-makings," Head of the parliament's Cultural Commission Gholam Ali Haddad Adel told reporters commenting on fresh reports about pentagon's new budget bill for the promotion of soft regime change in Iran.
Earlier, FNA reported that the US Pentagon's budget for 2010 included $55 million allocated for the purpose of penetrating into Iran by fighting the blocking of anti-Iranian websites and providing guidance to anti-regime Iranians in order to prepare a "velvet revolution".
Building a special Internet-like network for the post-election rioters, providing guidance about establishing news websites are other parts of the US bill named "The Censorship Victims in Iran Act".
Haddad Adel further underlined that the bill shows that the pressures imposed by the Zionist lobbies on the US administration will undermine the motto of change by the US President Barack Obama.
Commenting on Iran's response to the measure, the former parliament speaker noted, "Iran will move ahead on its path and stresses its independence. Our obligations are clear regarding any government or state which does not respect independence of Iran and Iranians."