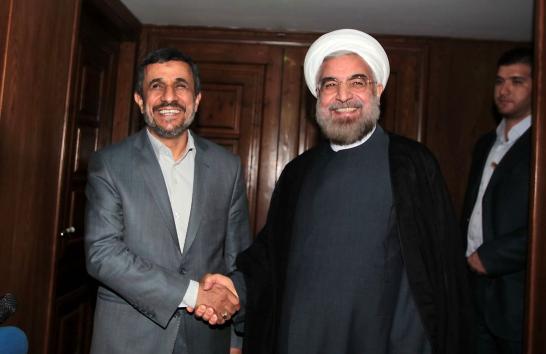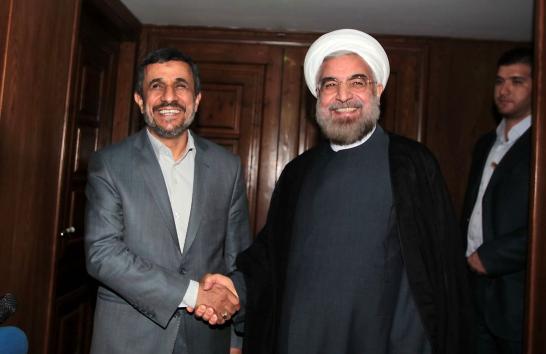 Iran's president-elect, Sheikh Hasan Rouhani said on Friday that the Zionist entity is a wound that should be cleansed, as the outgoing president Mahmoud Ahmadinejad vowed that a storm will uproot the basis of Zionism.Rouhani and Ahmadinejad
"The Zionist regime is a wound inflicted for years on the body of the Muslim world that must be cleansed," Rouhani told reporters attending annual Quds Day rallies, in remarks reported by media.
Commenting over the so-called peace talks between the Zionist entity and the Palestinian Authority, Rouhani charged that "Israel is continuing with its aggressive nature against the backdrop of an excuse for compromise".
The talks are providing the Israelis with "a good opportunity to project a peaceful appearance," he said.
His remarks come a day before Rouhani is to assume the country's highest elected office.
For its part, Ahmadinejad warned Israel in one of his last public speeches that a regional storm would uproot the Zionist entity.
"I will inform you with God as my witness, a devastating storm is on the way that will uproot the basis of Zionism," Ahmadinejad said adding that the Israeli enemy "has no place in this region".
He was speaking ahead of Rouhani assuming the presidency of the Islamic republic this weekend.